New Horizons in Bangalore
AECOM's Australia and New Zealand partners with Pollinate Group to support employees wanting to take time to #GiveBack. This year, five employees participated on the 50th Professional Fellowship Program. As they return from their journeys, we're following their stories through the #AECOMBlueprint blog series. This is the first of a two-part blog series that chronicles an employee's work through Pollinate Energy's Professionals Fellowship Program over the last few weeks.
I recently travelled to Bangalore to begin a two-week adventure with Pollinate Group, a social enterprise based in Australia, Nepal and India that sell products (e.g. mosquito nets, water filters and solar lights and fans) to local communities that have social impacts, such as helping to improve people's health and wellbeing, and in the process train local entrepreneurs to sell these products.
My journey began after a long red-eye flight, when I joined the other professional fellows to check out the area, Indiranagar, a trendy and upcoming suburb of Bangalore. We explored the streets, tried local foods and visited a local brewery for a Bangalore Sunday session.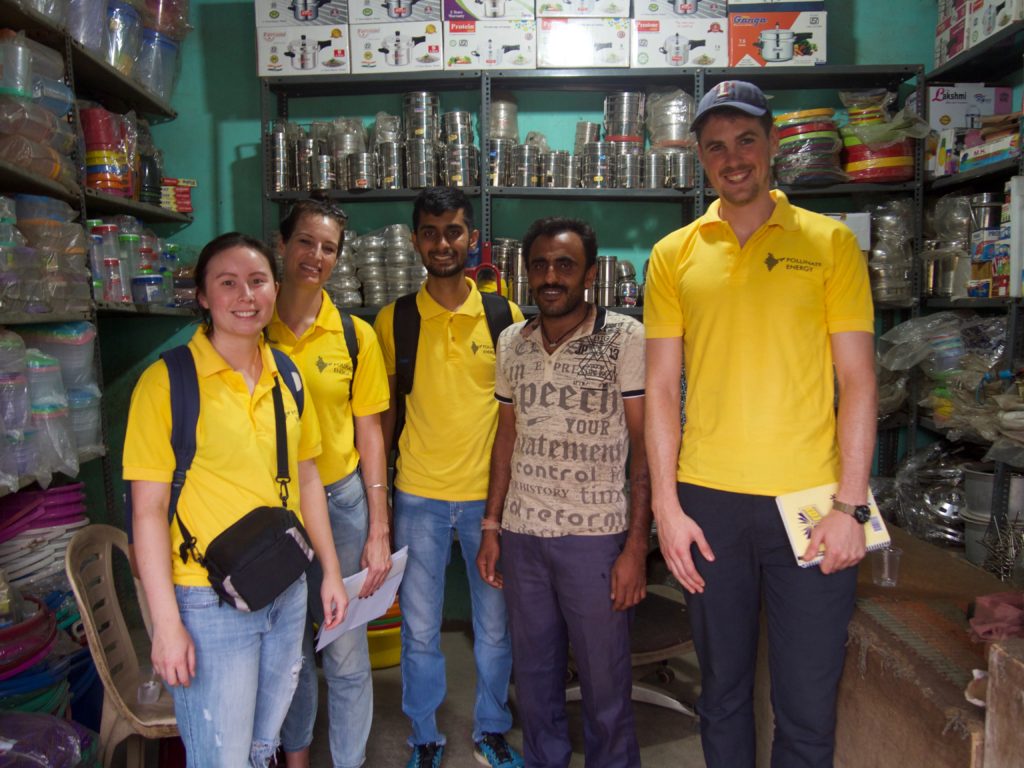 My initial thoughts about Bangalore were very different from my expectations; the place wasn't as busy with people and traffic as I was expecting and there also weren't as many historic buildings. I soon learned that Bangalore was a relatively new city, with a thriving tech hub considered to be the 'Silicon Valley of India'. Within the city, the streets were full of restaurants, cafes, shops and bars, with many dedicated green spaces.
My program, which was the fiftieth for Pollinate, started with a half-day introduction to Pollinate Group as a company, and all things logistics and safety. After, we went on our first visit to an urban slum community, which was an experience that I was personally very interested in and a big opportunity that drew me toward the program.
The urban slum, called New Horizons, was located half an hour outside the city with two hundred families living in the community. Even though we were debriefed for this trip, it was still very confronting to see the housing conditions up close and in person. The lack of sanitation and running water was a stark reminder of the poor living conditions that many communities face. Despite the conditions, the people were very friendly and were happy to answer questions about their family, life in the Bangalore and future ambitions.
Over the next few days, I will visit other communities to assist with our program's projects. For the next two weeks, I hope to gain a greater understanding about the challenges faced by this community, as well as to understand more about poverty and its cycles, and learn more about the social enterprise model.
I am fortunate to be one of five employees that AECOM sponsored to be part of the professional fellow. The fellowship is a two-week intensive program that teaches the fellows about the social-enterprise model and Indian culture, while allowing us to work on a mini-project to address the company's problems and needs.
Stay tuned for what happens next. My second blog will be published soon.