People Spotlight: Meet Daniel DiMarco
Our People Spotlight series gives you an inside look at our technical experts around the world. To kick off 2021, we are highlighting a designer from our Buildings+Places (B+P) business line in the Americas and providing you insight into their design inspiration and work.
Daniel DiMarco, associate principal, B+P, is a leader in the higher education and healthcare market sectors and is based in AECOM's Roanoke office in Virginia. He has more than 25 years of comprehensive design experience for leading higher education and healthcare facilities, including public, private and government clients. Projects also include higher education spaces related to translational medical research and schools of medicine.
Design inspiration
I chose the design profession because it offered the opportunity to use a variety of interests I have had from my earliest years to engage the world in a meaningful way. This includes creativity, math, science and history combined to find solutions to today's challenges.
Passion for places of learning
Having spent many years in higher education spaces as a student between my undergraduate and graduate degrees, I have a deep appreciation for places of learning. Higher education spaces are evolving with approaches toward pedagogy being challenged by economic and technological pressures. As a designer, I have the ability to work with our clients to perceive solutions that fit their current needs as well as provide them with degrees of flexibility in design that will adapt to tomorrow's approach toward learning.
Most rewarding project
While working at AECOM here in Roanoke, Virginia, I have been fortunate to be the lead architect on the Riverside Center, now referred to as the Virginia Tech Carilion Health Sciences and Technology Campus (Campus and Facilities | Fralin Biomedical Research Institute at VTC | Virginia Tech). AECOM had just completed the master plan for this campus when I first joined in 2004. I was able to work with the client on developing the design for a 100,000-square-foot medical office building that also includes a range of higher education and research spaces, a 220,000-square-foot outpatient medical facility that is part of the emerging academic medical center and includes resident space and conference areas, the new 154,000-square-foot Virginia Tech Carilion (VTC) School of Medicine and Research Institute, a four-year medical school, and recently, the new VTC Fralin Biomedical Research Institute that includes higher education spaces, research areas and clinical services related to veterinary care and translational medical research.
This new campus has become an academic medical center and a nucleus of transformation. It started out as a brownfield site and became a robust center of higher education, translational medical research and clinical care. This campus is a regional hub for care and is becoming noticed on a global scale for the discoveries that are being accomplished in buildings we designed.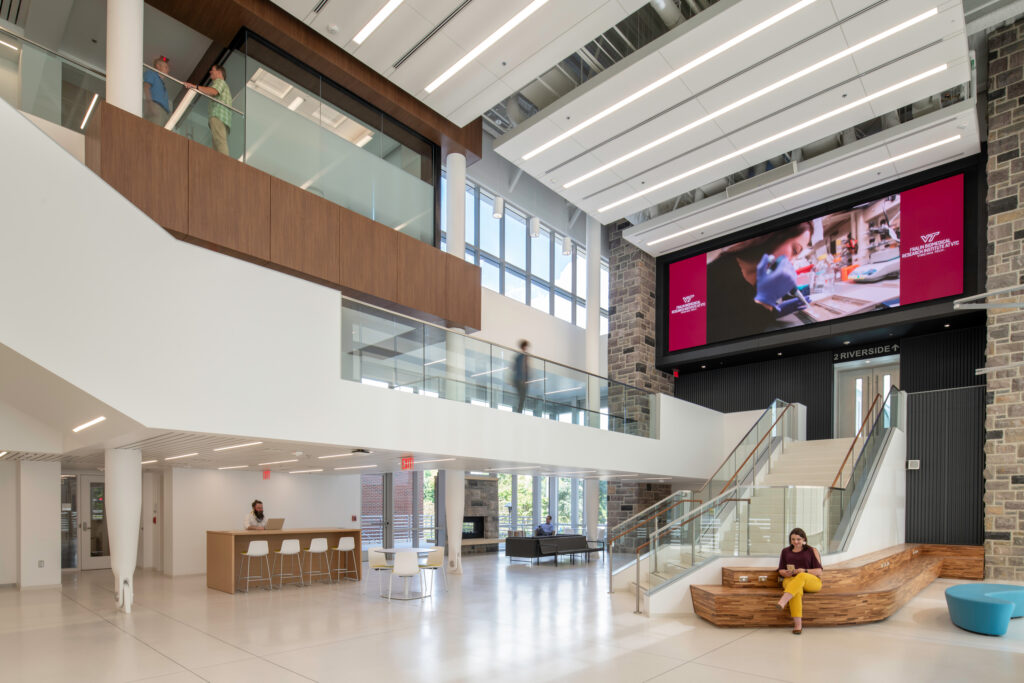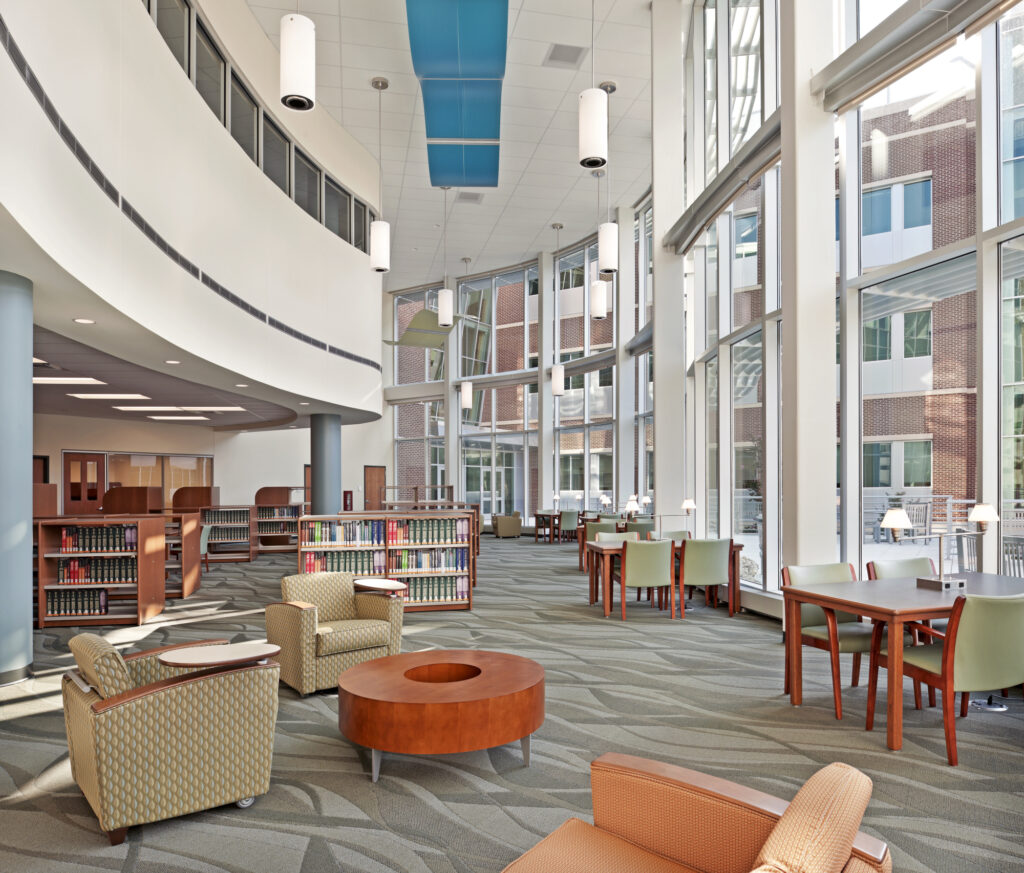 Positive impact of design
Design has the power to improve people's lives in a variety of ways which, in turn, have positive effects on the environment. In higher education settings, the students can grow and mature in ways that not only affect their own lives, but have ripple effects on others through positive interaction and engagement.
A quote from Winston Churchill in 1943 — "We shape our buildings; thereafter they shape us" — not only relates to our process in the design of buildings, but how the actual built form has transformation effects on those that inhabit the spaces that are part of the project. This quote has resonated with me throughout my career.