Well-Being: A Year-Long Priority
At AECOM, we have long understood the importance of supporting the well-being of our employees so that they can bring their best selves to everything they do — personally and professionally. As the world — and our company — has evolved, we've increased our commitment to cultivating a culture of holistic well-being. Ensuring our employees have the tools and support to put their well-being first is more important than ever, especially during the current global health crisis, protests and civil unrest over systemic injustice and police brutality. This year, instead of a monthlong celebration of global well-being, we're extending our program over the course of the year for employees around the world.
With many of us working from home to adhere to shelter-in-place guidelines and processing the events of the past two weeks that have been heartbreaking to witness, our employees may be feeling disconnected or experience increased levels of stress. It's important to acknowledge that people are dedicating time and energy to process current events on top of maintaining a household that is suddenly together all the time. These sudden changes can negatively impact our physical and emotional health. Through our global employee network of more than 250 Well-Being Ambassadors and Well-Being Champions, we're sharing tools and resources to strengthen our connection to employees and their families — from informational webinars about having difficult conversations during a time of unrest, to virtual bootcamp fitness classes, ideas for 30 days of self-care and more.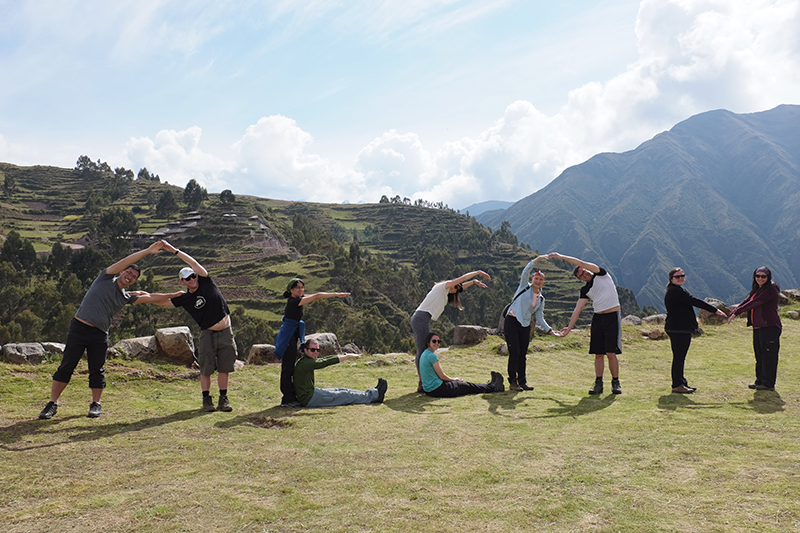 Building a culture of well-being has been a labor of love. For more than a decade, we've supported employee well-being through the Wellness at AECOM program in the U.S. In 2018, we expanded our well-being program globally and kicked off "Global Well-Being Week" which focused on helping employees understand the importance of well-being for their personal and professional success and its alignment with our one of our core values: safeguard. As part of this effort, we introduced the five pillars of well-being (physical, emotional, financial, social and the planet) and launched WellBeingatAECOM.com, which gives employees easy access to resources, tools and action plans to help them prioritize well-being in all areas of their lives.
It's been exciting to watch the program evolve. In 2019, we expanded to a "Global Well-Being Month" in June and saw a 200 percent increase in the number of countries hosting well-being events and activities, with more than 140,000 touchpoints (e.g. resources accessed, page views, event participation, downloads, posts and more). A surge of employees reported that they felt their well-being was supported by their managers. We've gone from a week to a month and now we are building on our culture even further with a year-round program.
Our efforts over the years have earned us a number of honors, including a 2019 Best Employers award for Excellence in Health & Well-Being by the National Business Group on Health, international and U.S. Silver Stevie Awards and an APEX Award of Excellence. As a leader at AECOM, I'm proud of the work we've put into advancing this program, and that our focus on well-being is recognized — but we're ecstatic to see our employees and their families make it a success and embrace our culture of holistic well-being around the world.