#WomenExcel: LEADing Women to Success!
In 2013, we founded Women's LEAD, a grassroots organization with a mission to advance women to leadership positions by strengthening their empowerment and professional development skills regarding personal and professional endeavors. LEAD stands for Leadership, Empowerment, Advancement and Development. This group began with the help of some very creative and talented AECOM colleagues, specifically, Linell Homentosky, Monica Steel, Alanna Strohecker and Ginny Napoli, to provide a forum where women can share experiences, as well as support each other through coaching, discussions, leadership thoughts and mentoring.
We felt the need to start this group for many reasons, with the main one being that to stay in the workforce and attain influential positions, women must support and empower each other at all career and life stages. Our group's mission is to facilitate that idea to all women within AECOM, regardless of career level or job title. The group is open to AECOM women in all disciplines and all experience levels within the Philadelphia Metro District, and recently expanded to other local offices, including Conshohocken, Wilmington and Philadelphia. The group has been very successful mainly due to the support of local leadership and the enthusiasm of its members. Our efforts were recently recognized by the Women's Transportation Seminar Philadelphia Chapter Diversity Award, which honors a group that has made significant contributions in promoting diversity and cultural awareness within their organization.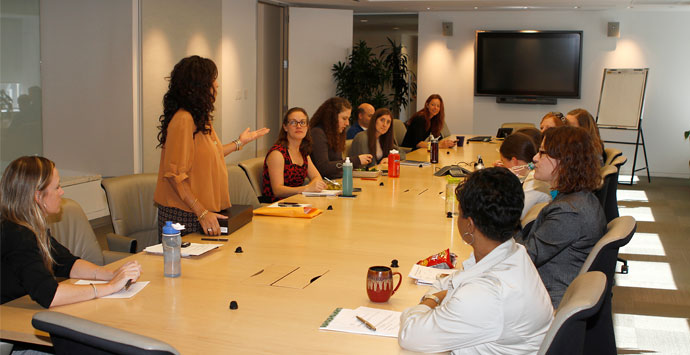 Women's LEAD meets monthly, and discussion topics are centered on professional development intended to facilitate opportunities for women and minorities. Participation within LEAD has led to improved relationships within the workplace; knowledge of the industry and trends; and advanced leadership skills such as communication, team building and negotiation. Our monthly meetings have included motivational speakers, professional development seminars, book reviews, video presentations and even field trips. In 2014, our group visited Amtrak's 30th Street Station as well as the Philadelphia International Airport, where we took a driving tour on the airfield and saw the airport from above in the ramp control tower. With the support of local and regional AECOM leaders, LEAD was honored to host inspiring leading ladies at AECOM such as Jane Penny, president, National Governments end market, and Denise Casalino, Chicago Metro Area lead. It is noteworthy to add that the men around the office have expressed an interest in attending meetings. Recognizing that exclusion means isolation, we have begun sponsoring discussions where all members within the organization, both men and women, can join and collaborate together!
Women's LEAD has been a passion of ours, and it is LEADing us to new heights of personal development, enhanced relationships and promising possibilities for the future. Think about starting a group in your office today!
Comment below to share your experiences with Women's LEAD and other women's leadership organizations! Be sure to use the #WomenExcel hashtag when you share this post on Twitter, Google+ or Facebook.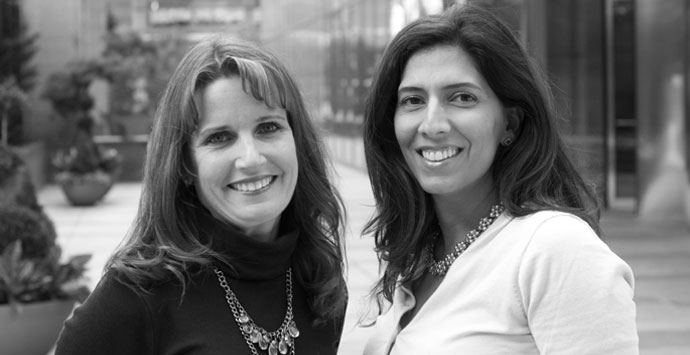 Noreen Nolan (left) is a project manager in AECOM's Philadelphia office. She has been with AECOM for more than 14 years, where she has worked on a variety highway bridge and transit/freight projects — beginning as an accountant/management analyst, and now working as a project manager. Noreen has been a long-time advocate for women's advancement stemming from her involvement with Women's Transportation Seminar, and currently with Women's LEAD. Outside of the office, Noreen enjoys spending time with her family, as well as exercising, golfing and coaching soccer.
LinkedIn: Noreen Nolan
Jihane Fazio (right) is a transportation project manager in AECOM's Philadelphia Metro office and has been with the company for more than 14 years. She is a professional engineer and was recently recognized by Engineering News-Record MidAtlantic as a 2015 Top Young Professional. She is an advocate for gender diversity; women in science, technology, engineering and math fields; women in transportation and is the chair of the American Road Transportation Builders Association's National Women Leaders Council. She enjoys spending time with her family and is involved in the Girl Scouts of America with her daughters.
LinkedIn: Jihane Fazio
Twitter: @JihaneFazio