For over 125 years, AECOM Tishman has built the future – managing construction of some of the world's most iconic buildings and redefining skylines across the country.  
Since our inception in 1898, the Tishman name has been synonymous with industry excellence, setting the construction standard for innovation, safety, efficiency and inclusion. We have earned our reputation by combining in-depth local expertise, world-class leadership and global talent to deliver consistent, flawless project execution.
Our team of experts works in partnership with owners, design teams, and community stakeholders on every project aspect. With over 900 million square feet of construction under our belts, we can manage any project – no matter its size, scope or complexity.
The AECOM Tishman legacy is even stronger today, as we continue to foster innovation, embrace emerging technologies and push for change while constructing buildings that improve lives and elevate the built environment.
AECOM Tishman by the Numbers
900M SF built​
$13B construction value currently under contract
#1 Contractor in New York, ​2017–present, ENR NY
#1 Largest Construction Firm, Crain's NY
#1 Commercial Contractor, ENR NY
#1 Green Projects Contractor, ENR NY​
#3 Education, ENR NY
#4 New Jersey Contractor, ENR NY
#8 New England Contractor, ​ENR New England
Our Milestones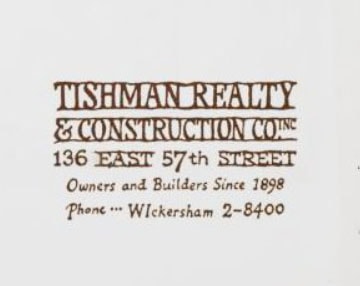 Julius Tishman founds Tishman Realty & Construction Co. and enters the industry by purchasing small residential buildings across Manhattan.
99 Park Avenue becomes the first postwar building erected in New York City.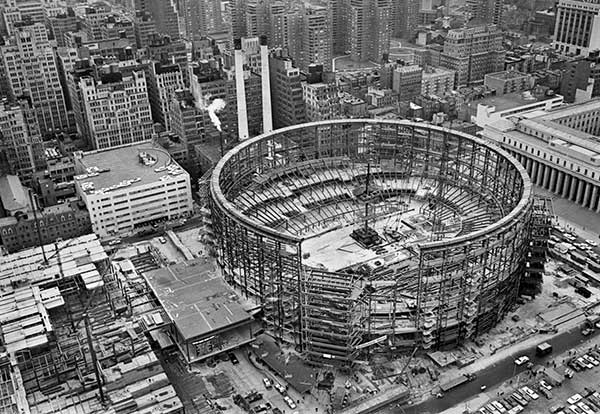 While constructing Madison Square Garden, John L. Tishman develops and popularizes the construction management process – a specialized method of overseeing the planning, design and construction of a project to control its time, delivery, cost and quality.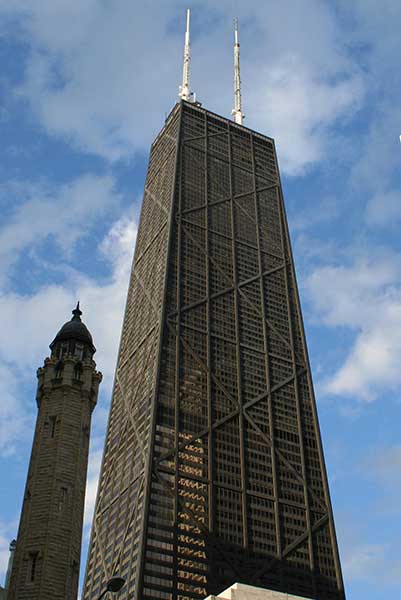 Chicago's John Hancock Center is completed. At 100 stories and 1,128 feet tall, the skyscraper becomes the second tallest building in the world after the Empire State Building.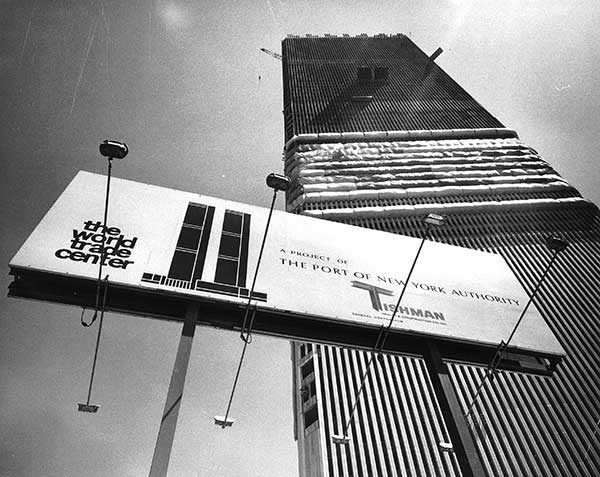 The World Trade Center is completed. One and Two World Trade became the tallest buildings in the world – standing 1,368 feet and 1,362 feet, respectively.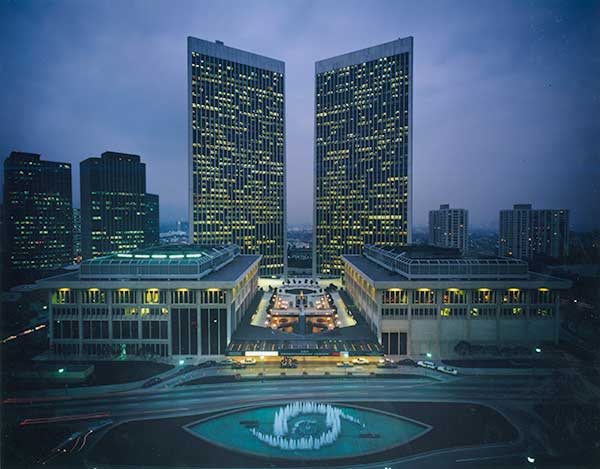 Los Angeles' Century City is completed and spans 176 acres. The neighborhood and business district become the most prominent employment center in the city.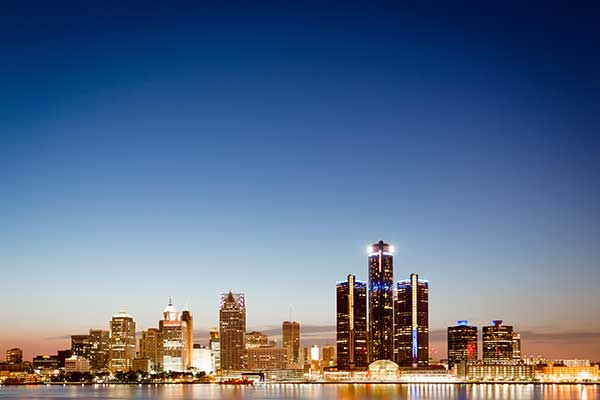 Detroit's Renaissance Center is completed and becomes General Motors' world headquarters. The Center is highlighted by the 73-story Detroit Plaza Hotel – the tallest building in Michigan and one of the tallest hotels in the world.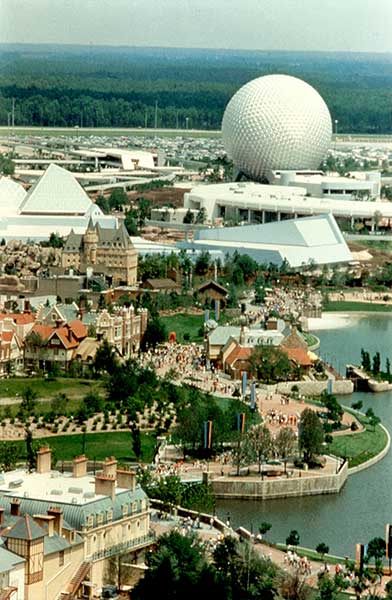 Epcot Center opens in Disney World – the 600-acre, $1 billion theme park is completed in just 36 months.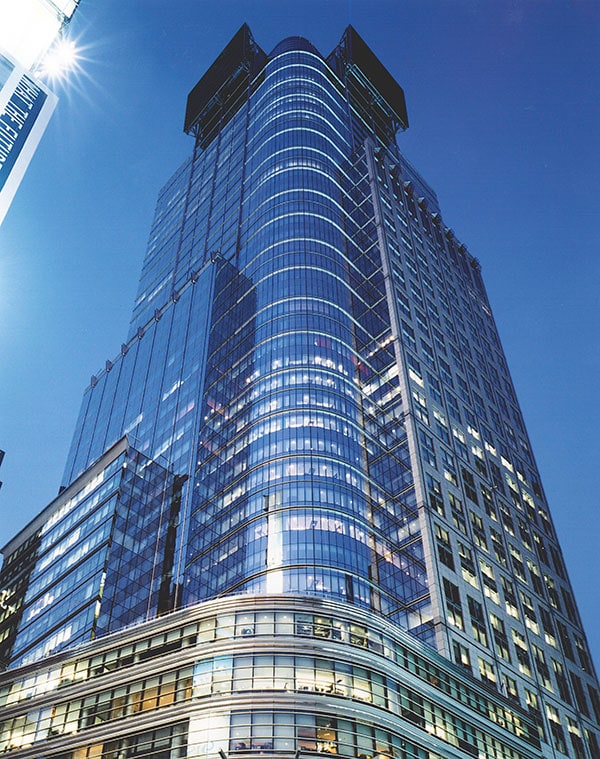 4 Times Square is completed and becomes the first green skyscraper in the US.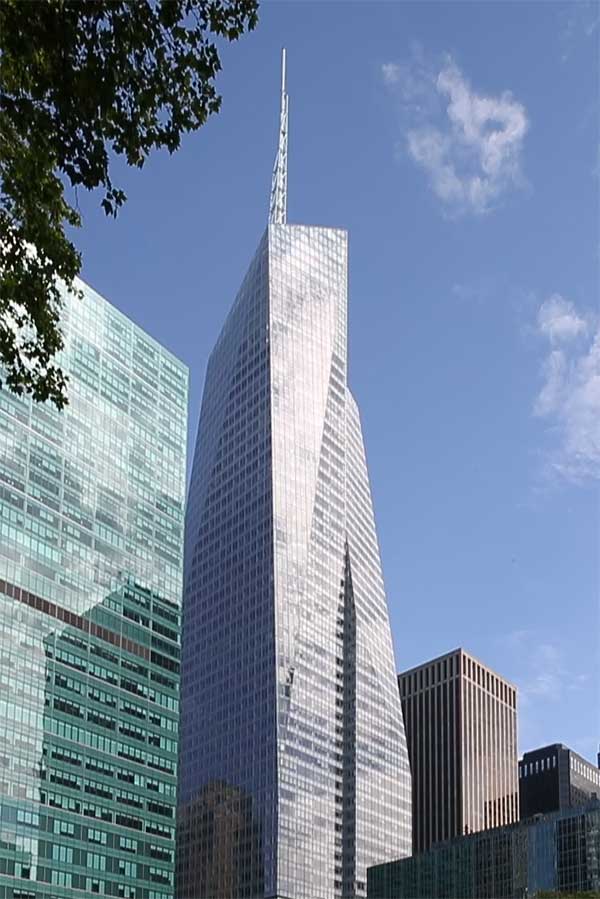 Bank of America Tower tops off and becomes the world's first LEED Platinum certified skyscraper.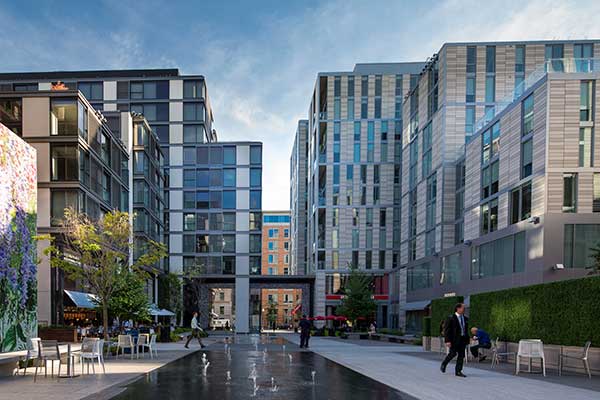 Las Vegas' CityCenter is completed and, at 76 acres and nearly 17 million square feet, becomes the largest commercial development in the US.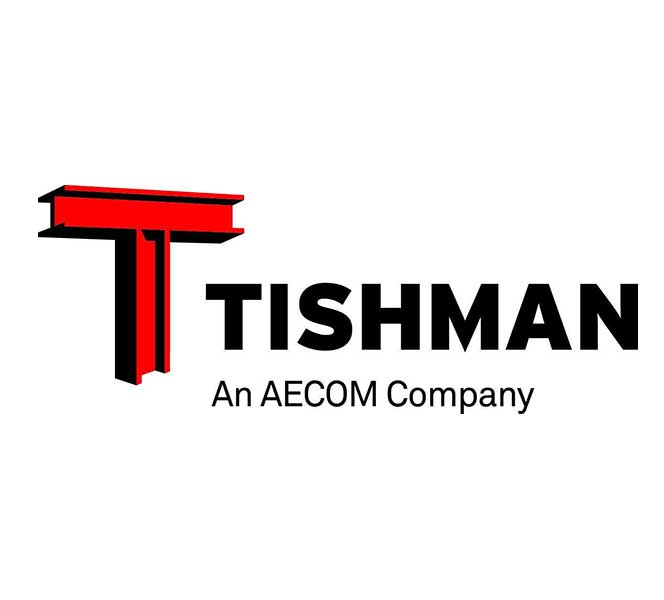 Tishman Construction Corp. merges with AECOM, combining one of the most trusted and successful brands in the construction industry with one of the world's largest engineering and design firms.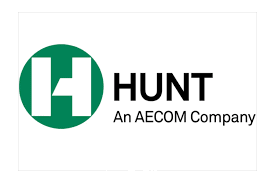 Hunt merges with AECOM, a fully integrated infrastructure and support services firm.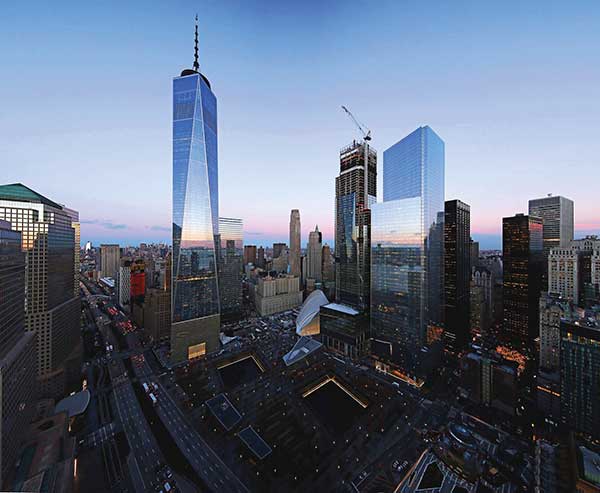 One World Trade Center, the tallest building in the Western Hemisphere, is completed. The 104-story, 3.5 MSF tower reaches a height of 1,776 feet and achieves LEED Gold certification.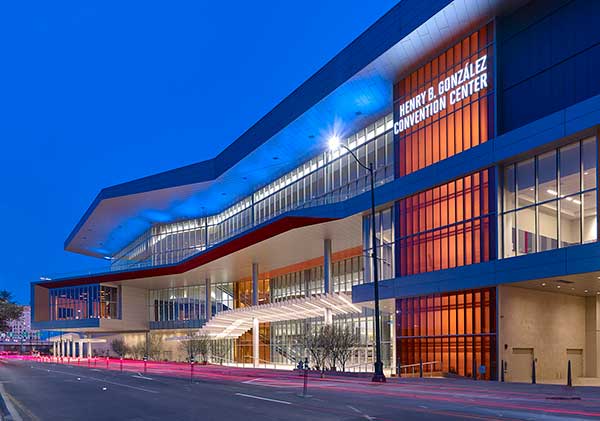 Henry B. Gonzalez Convention Center Expansion is completed, making it the largest capital improvement project in San Antonio history and is awarded the 2016 DBIA National Award of Merit in the Civic/Assembly category.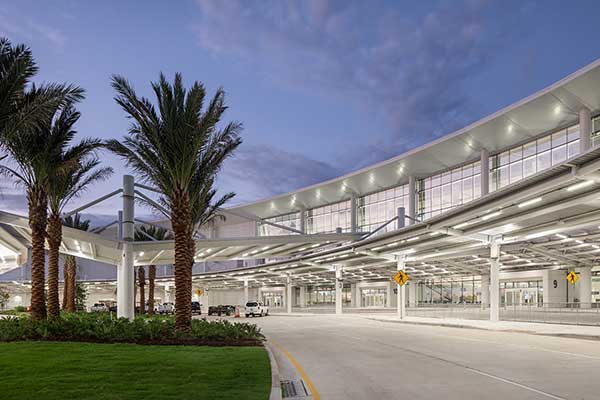 Louis Armstrong New Orleans International Airport's North Terminal is completed and features 16 airlines and 170,000 SF of glass curtainwall.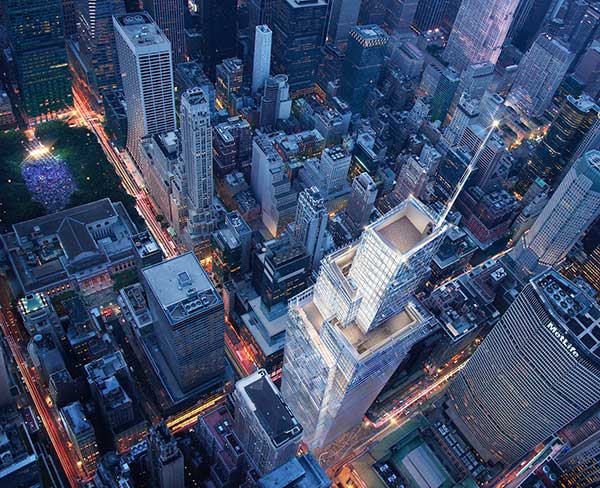 One Vanderbilt in New York City opens and stands 58 stories and 1,401 feet tall. The 1.6 MSF tower achieves LEED Platinum and the highest level of WELL certification.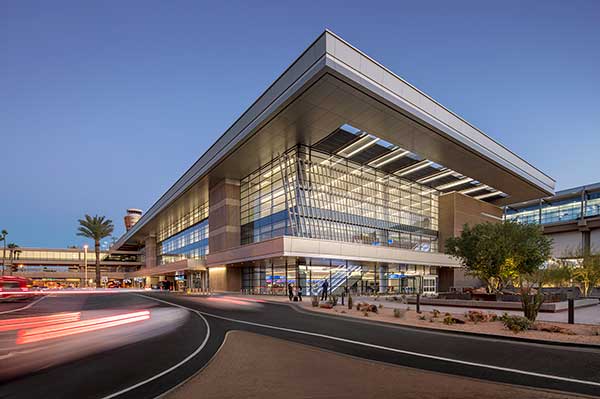 Phoenix Sky Harbor International Airport Terminal 3 Modernization is completed, marking AECOM Hunt's fifth project working with the airport.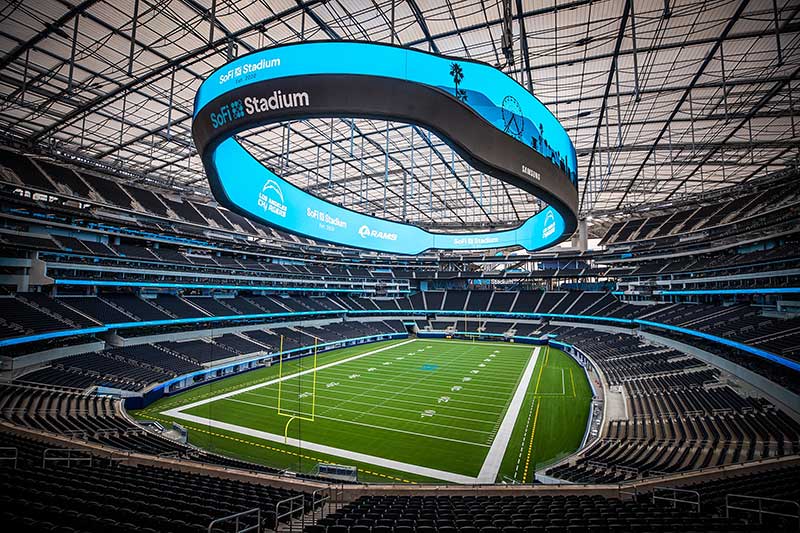 Sofi Stadium is completed and becomes California's largest outdoor entertainment space. The venue also contains the largest video scoreboard for professional sports – 360-foot, double-sided, 4K resolution.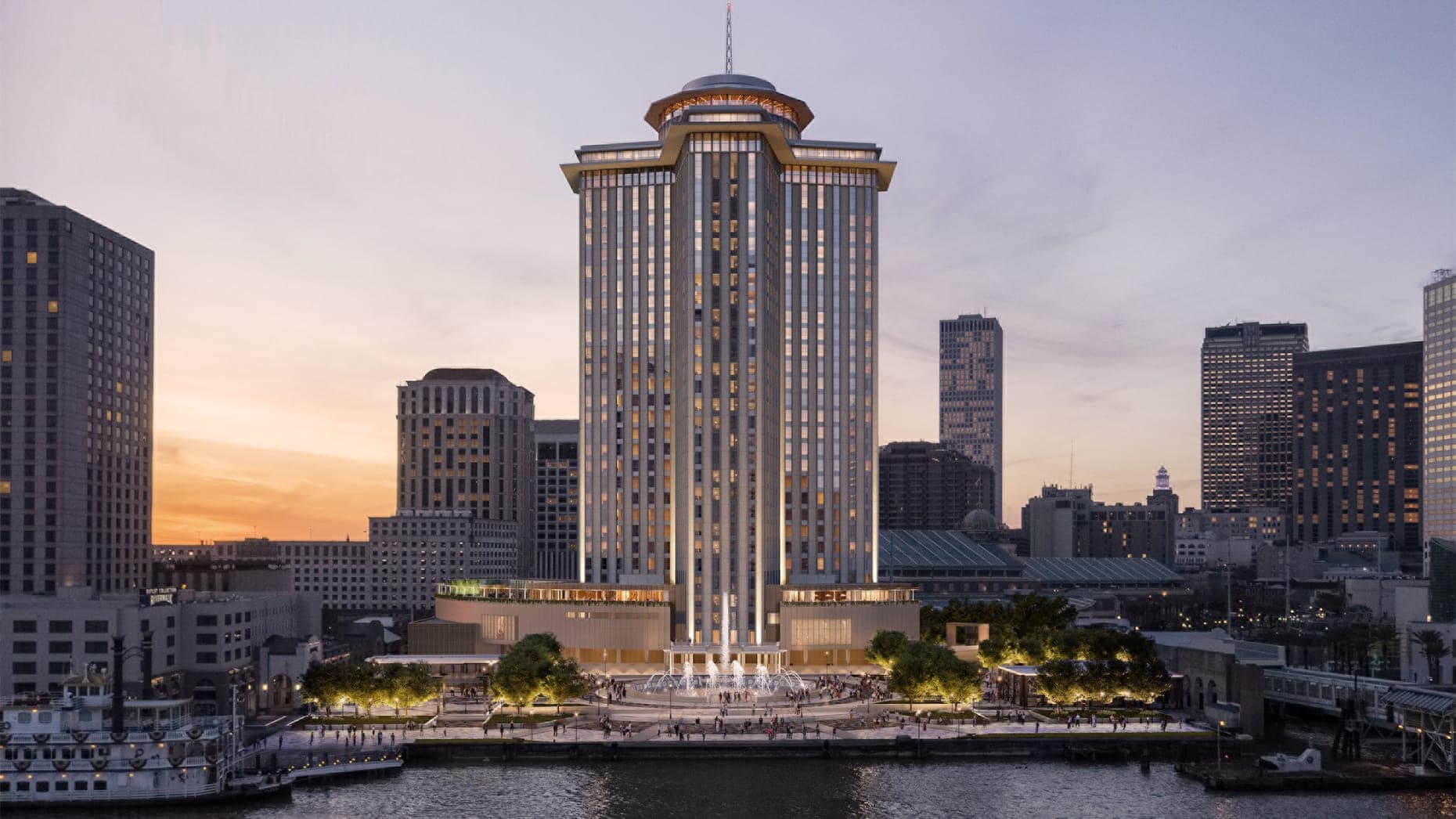 The Four Seasons Hotel and Private Residences New Orleans opens after a transformative adaptive reuse of a commercial tower, offering 341 hotel rooms and nearly 100 hotel-serviced condos across its 33 stories.