Exploring the potential for human civilizations underground
In partnership with publisher Lund Humphries, we've launched our new book, Underground Cities: New Frontiers in Urban Living, which journeys across continents and into the future, to explore the new capacity and experiences that the subterranean space can provide for our increasingly urbanized world. It reflects on the excitement generated by pneumatic technologies, rewinds to the utopian techno-futurism of the 1960s and fast forwards to the latest advances in technology that are allowing us to map and construct underground space in new ways to vastly expand this layer of our cities. It also addresses the effects ― psychological and physical ― of spending extended periods underground.
As the coronavirus pandemic challenges our traditional concepts of space, Underground Cities is a timely invitation to look at how this largely untapped resource can open up vast amounts of space both below and above ground for people to use and enjoy in innovative ways.
The book is structured around five key themes:
A New Frontier considers visionary blank-slate planning geared toward legacy-building and livability.
People-Centered Spaces shares research and examples on making the Earth's subsurface viable and appealing for human habitation.
Moving People, Transporting Goods examines new infrastructure systems that have the potential to redefine mobility and, in turn, cities.
New Techniques of Representation looks at the digital innovations that are expanding the boundaries of what we can successfully plan, design and deliver.
Looking Forward provides case studies of three densely-populated cities — Hong Kong, Singapore and Tokyo — and explores how they are integrating the subsurface in new and unique ways.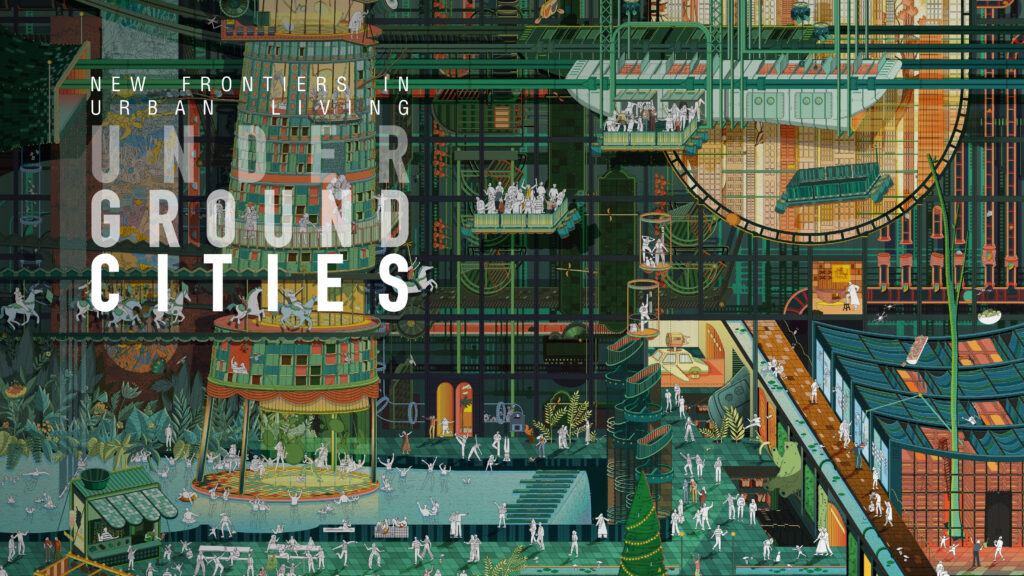 Underground Cities features contributions from AECOM experts on topics ranging from architecture to geotechnical engineering and social science.
"With advances in technology and the invention of new materials and tools, what is feasible enters a new dimension. It is time to redefine the underground." Sean Chiao, President, Asia Pacific
"Cities are vital living organisms that need to adapt to survive. To be able to respond to today's rapidly changing conditions, they must start putting people – and all their manifest needs – at the heart of their underground infrastructure." Will Symons, Asia Pacific Resilience and Sustainability Practice Leader
"The vitality of natural light can now be captured, in part at least, by artificial lighting systems that change color to replicate the visible cycles and qualities found in the natural environment." Lee Barker-Field, Director, Specialist Lighting, Europe, Middle East & Africa
"AECOM, in collaboration with the Civil Engineering and Development Department of the Hong Kong Special Administrative Region has explored ways of integrating the latest Virtual Reality and photogrammetry technologies with more widely used techniques such as Building Information Modeling and 3D spatial data." Thomson Lai, Greater China Digital Transformation & Innovation Team Leader
"Far from being in the realm of science fiction, these ideas are based on the sensible science of civil engineering. We have barely scratched the surface (so to speak) of the world beneath our feet." John Endicott, Asia Pacific Geotechnical, AECOM Fellow
Learn more about Underground Cities here.
The book is now available for purchase on the Lund Humphries U.K. site and for pre-order on their U.S. site.