My AECOM colleagues and I have been in Bangalore, India, participating in Pollinate Energy's Young Professional Program for well over a week now, and we've learned a lot about this city, clean energy products, social businesses, and of course, the communities where we have been working. The question of accessibility has been one I've pondered again and again during this time.
Approximately 1 in 6 city dwellers living in slums across India lack adequate (or, in some cases, any) access to education, healthcare, financial stability and products that can mitigate some of the risks associated with slum living.
In Bangalore, what may be perceived as a lack of access to better prospects is heightened by the obvious and striking juxtaposition of the "temporary" tent communities next to brand new, modern technology parks that house some of the biggest global IT companies – a sight which we see on a daily basis.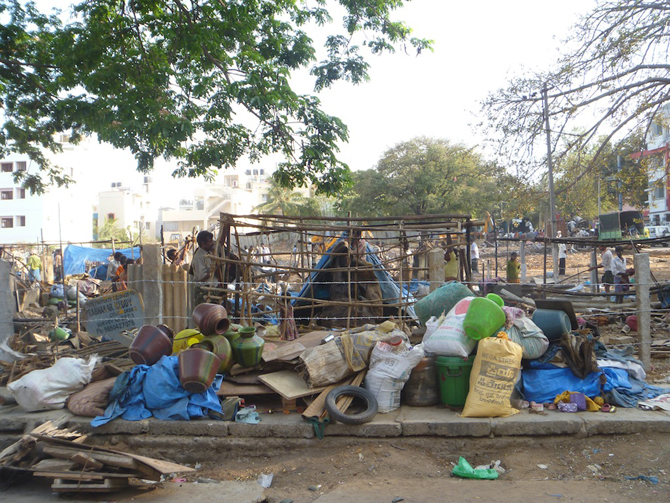 The lure of the city for many people originally from rural areas in north Karnataka, Andra Pradesh and Tamil Nadu is economic in nature. Construction jobs in Bangalore pay male workers Rs. 300-500 a day compared to Rs 150-200 a day in their native village (in Australian dollars, that equates to AUD5.20 – 8.60 compared to AUD2.60 – 3.50), while female workers might get Rs. 200 in Bangalore, compared to Rs. 100 in their village.
One of the main barriers to the adoption of Pollinate's clean energy products in urban slum communities is demonstrating their value to locals. The value proposition of the solar lantern that Pollinate began with, for example, compares the ongoing money spent on kerosene per week to the single cost of the light, which has no ongoing cost. This comparison is not so straightforward for the more efficient cookstove, as many people collect wood rather than buy it. The health benefits which we understand – including reduced smoke inhalation – may not be as immediately apparent and hence valued. Behaviours we are finding which tend to confirm this include the burning of plastic to speed up the ignition of traditional stoves.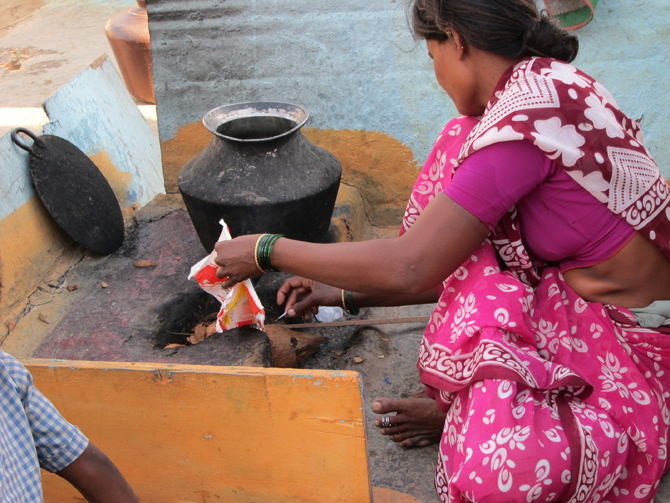 Finding the appropriate way to pitch the product as an option for those who are still essentially consumers has become a balance between wants and needs. Thus, Raju, our Pollinator (or local micro-distributor), may begin his pitch with lines like, "With your traditional stoves, your flames may go to Chennai, Mysore, Kerala, Sri Lanka, but with this stove the flames go straight to your chai." After focusing in on such convenience factors, he may then move onto some of the broader benefits of using this stove.
Essentially the cookstove market testing process is a business development activity for Pollinate. We are trialling a new product, which we believe is a good fit from a 'livelihood' perspective, but which will not be fully adopted into the business until after a trial period and lengthy stakeholder engagement is completed. After all, we are essentially providing options to underserviced communities, not trying to impose change where it is not wanted. A quote from a recent article on the Sun-Connect website puts it well:
"Individuals at the bottom of the pyramid (BoP), even those living in poverty, deserve the dignity of being treated as customers, rather than as beneficiaries of problem mitigation."
The people Johannes, Belinda and I have been working with each day are human beings whose lives we have only scratched the surface of in terms of understanding.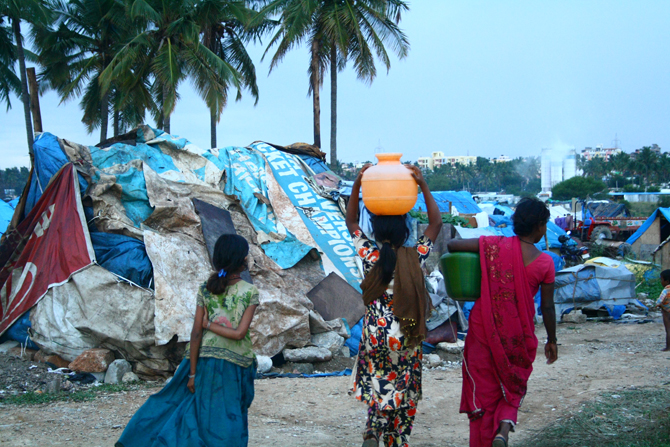 Seeing the impact even a simple solar light can make to a child's education is proof enough that this kind of social enterprise is one of the pieces in a complex web of creating systematic social change.
Until next time…
-Rosanna