Our experience during Nepal's devastating, 7.8-magnitude earthquake
It was surreal. There we were, in Nepal's capital city of Kathmandu, on an assignment to run a disaster-risk-management workshop with the Asian Development Bank. We were helping the Nepalese authorities reduce the risks associated with natural disasters, particularly earthquakes, in urban areas. And then, in a moment, what we feared most happened.
We were walking along a hiking trail on our day off when the ground started to shake violently. The shaking continued for nearly a minute and the shocks were so severe that we had to sit on the ground and wait for the worst to pass. What had been a possibility suddenly became a reality, and it was frightening. When the shaking finally stopped, we realized that we were caught in one of the most intense earthquakes the region had experienced in recorded history. Measuring at 7.8 on the Richter scale, the earthquake devastated years of development work and took the lives of thousands of residents in one of the most disadvantaged countries in Asia.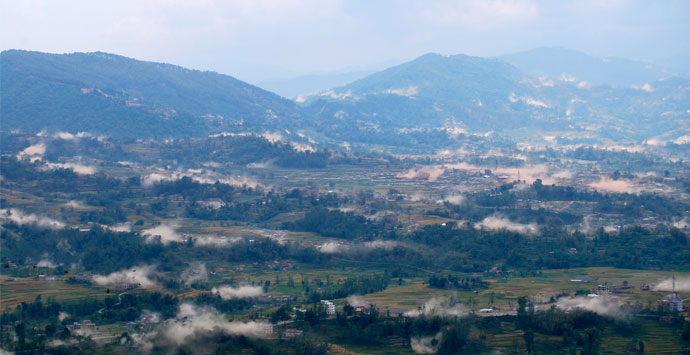 Even as the earthquake was still going on, we began to see dust clouds emerging from Kathmandu Valley. Was this a bad one? It sure felt like it, but we had no idea how bad the damage would be. However, it only took a few minutes to find out. First, we lost all signal on our cellphones, but luckily, we were able to get text messages out to our wives and colleagues before that happened. Then, as we started walking down the hill, we witnessed people sitting out in the open fields, terrified. Their houses seemed alright until we got closer.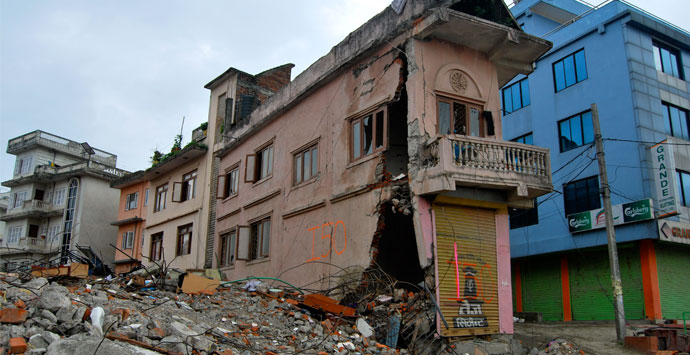 Some houses had cracks that went from floor to ceiling, while portions of others had entirely collapsed; it would be impossible to live in them. As we got closer to the outskirts of Kathmandu, we began seeing the widespread damage.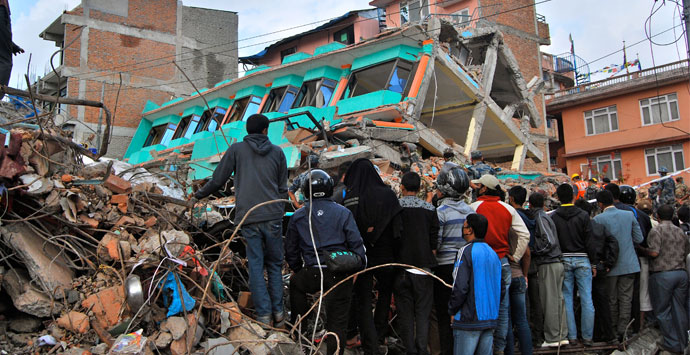 The devastation was everywhere — from beautiful temples and many other buildings in ruins to the thousands of people dead or injured. In some areas, entire blocks had collapsed.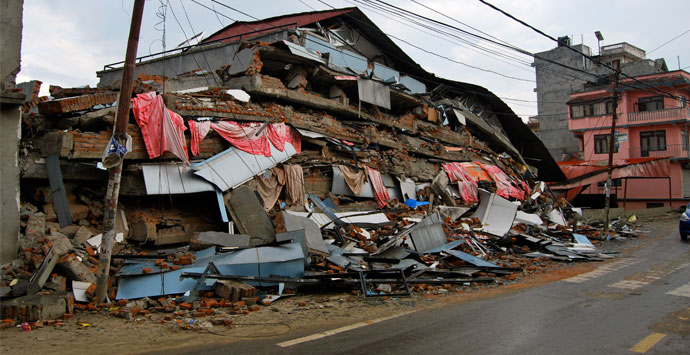 And while the damage was isolated in other areas, fortunately, some neighborhoods and buildings were still completely intact. We made it safely back to our hotel — which was still standing — thanks to our guide and driver. There, we talked to other guests who were quite shocked, and a few of them were covered in bandages. Even though the hotel building was fine, people still panicked and hurt themselves trying to get out during the earthquake; for instance, one of the guests jumped through a bay window and had severe cuts on both his arms and his face.
In the days that followed, we decided to cancel the workshop, and work closely with our client, the Kathmandu Valley Development Authority, to ensure everyone involved on the project was safe. They also took us around the city to gain a closer perspective on the loss and damage sustained by the Nepalese people.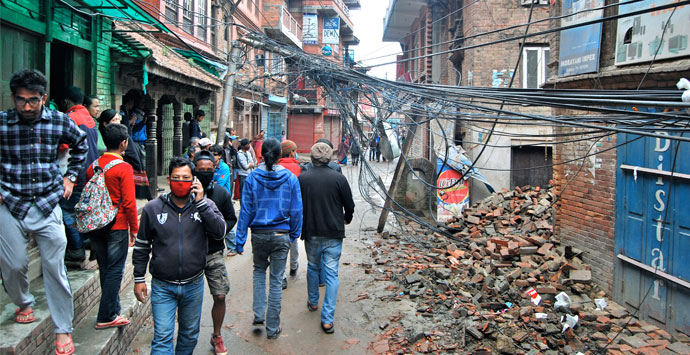 From high-rise commercial buildings to historic temples and palaces, the earthquake either badly damaged or destroyed so many buildings. People were living under tarps on road sides and in open spaces throughout the city.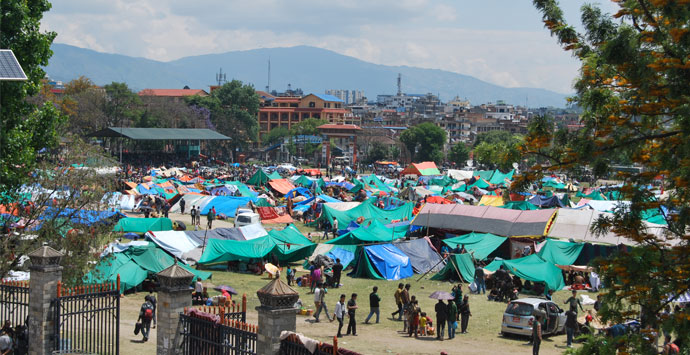 There was an eerie feeling, but despite the destruction and stress, people remained calm and relatively positive. In fact, some of the prevention initiatives that the city had already implemented — such as executing the building code, creating open spaces and widening roads for emergency access to older neighborhoods — seemed to have worked to reduce the extent of the disaster.
Due to the airport being focused on accepting aid deliveries, it took more than a week for us to get home. Now that we have returned home, we are keeping in touch with our contacts in the region about how we can help with the reconstruction effort and long-term planning. AECOM has also volunteered to match employee donations up to US$20,000 across its Asia-Pacific geography.

Guillaume Prudent-Richard is an AECOM associate director, environment, and has been based in Canberra, Australia, for the last seven years. He has been working on disaster-risk management and climate-change adaptation since 2003 in the European Alps, Asia and Australia, as well as on small islands in the Pacific and Indian oceans. In his spare time, he enjoys skiing, mountain biking and hiking.
LinkedIn: Guillaume Prudent-Richard




Amit Prothi is a manager of sustainability planning in AECOM's planning, design and economics group. He has been engaged in all aspects of urban development for nearly 20 years, working in the U.S., and in remote countries such as Mauritania. Currently, Prothi is working on special projects for AECOM (similar to the project in Kathmandu), while he pursues a Ph.D. in Urban Planning at the Massachusetts Institute of Technology. He is currently based in Hanoi, Vietnam, with his wife and two young children.
LinkedIn: Amit Prothi