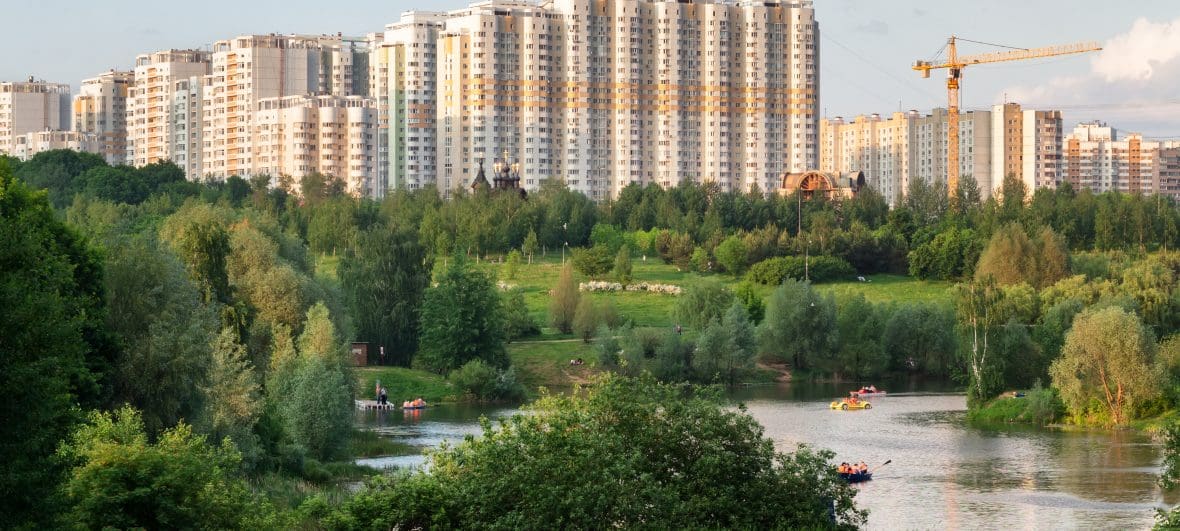 Environmental consultant Maarten Cumps explains the differences between BREEAM and LEED green building certifications and how businesses can use them to create more sustainable buildings and reduce operational costs.
One way companies can reduce their environmental impact is by designing, constructing and operating their buildings more sustainably, and by assessing building environmental performance using the BREEAM and LEED frameworks.
BREEAM Vs LEED
Developed in 1990, BREEAM — the Building Research Establishment Environmental Assessment Method — is a framework used to assess a building's environmental performance at both the design stage and during operation. To obtain a BREEAM rating, buildings must meet certain standards across environmental factors such as carbon emissions and waste. BREEAM certification levels range from Pass and Good through to Very Good, Excellent and Outstanding. Meanwhile, LEED — the Leadership in Energy and Environmental Design standard— was developed by the US's Green Building council in 1998 and uses a pointsbased system to rate a building's environmental performance according to its use of energy, water and carbon emissions, among other factors. The four LEED certifications are: Certified, Silver, Gold and Platinum.
BREEAM and LEED frameworks can be applied to new-build projects and to existing buildings and not only work to improve a building's environmental standards but also reduce operational costs, and improve building quality.
Health and wellbeing
At all times sustainability must go hand in hand with the comfort of building users so health and wellbeing are also considered in both BREEAM and LEED assessments and look at things like a building's use of natural and artificial light, indoor air quality, thermal comfort, noise mitigation, safety and water quality, among other factors.
Bespoke schemes
Both LEED and BREEAM have tailormade schemes for specific geographies and project types such as schools, courts, prisons and data centres. Some countries such as the Netherlands, Spain and Norway have implemented their own country-specific schemes based on the BREEAM International Scheme but in line with local legislation and cultural pointers.
Meeting local requirements
BREEAM has been updated several times since first published, with the LEED 2009 scheme having been updated in 2013. While the frameworks have similar environmental aims and are undertaken by specialists to the highest of quality standards, LEED could be perceived as being more international by nature, as well as somewhat more rigorous and prescriptive, while BREEAM is sometimes seen as a more flexible system and more easily tailored to local requirements.
Generally, European investors, developers and end-users tend to opt for BREEAM, while US-based and international corporations tend to choose LEED certification, though there are of course exceptions.
Balancing costs with value
The advantages of implementing green building certification systems are significant. Though developers naturally need to invest more to gain certification, these costs are readily recovered by way of the improved market-positioning of a property, reduced operational costs through lower utility bills and increased occupant health and wellbeing, which can lead to higher productivity and lower rates of absenteeism in workplace environments.
A property industry survey by the Building Services Research and Information Association (BSRIA) with Schneider Electric, supported by the Building Research Establishment, found that less than half of those surveyed said they had incurred significant extra costs on their latest BREEAM-rated project, with many of them saying the additional costs we not necessarily a bad thing. Some clients viewed the extra costs as an investment in the future, with pay back coming through the reduction in the building's operational costs. Overall, however, the early integration of sustainable design into the development process was agreed as being key to reducing costs.
Business benefits
Additionally, green buildings are typically more flexible in function, therefore offer increased longevity and in essence are capable of retaining their value for longer. With improvements in worker productivity and occupant health and wellbeing, this naturally leads to improved employee motivation and retention. It is clear that sustainable buildings and integrating BREEAM or LEED frameworks into building design and operation not only improve the environment but deliver tangible business benefits.