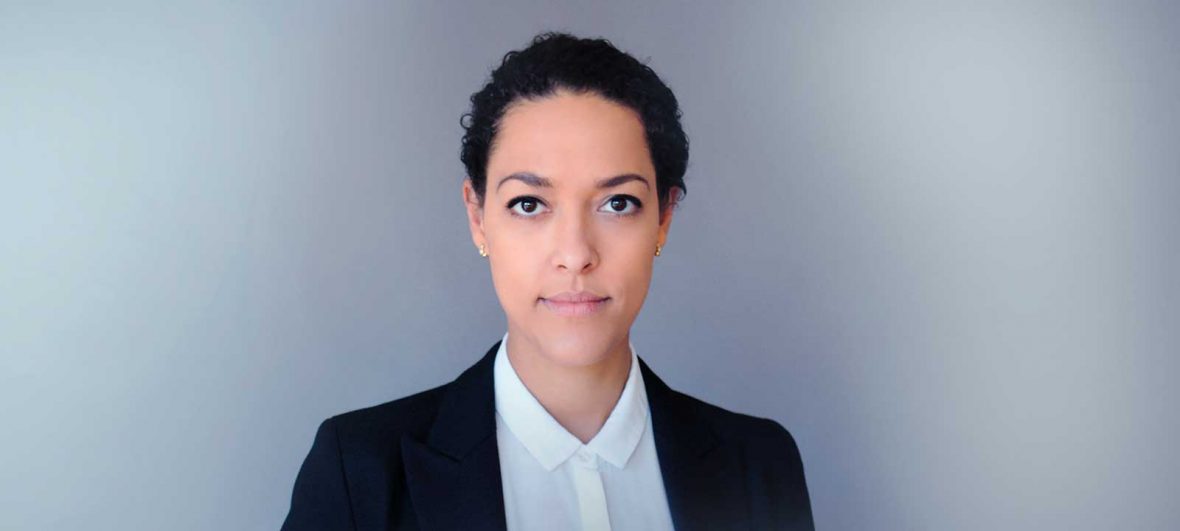 A child of globalisation herself, AECOM Strategy+ Consultant Alexandra Thorer tells Cornerstone how global, interconnected, and mobile work styles are the new normal — and how digitalisation is influencing traditional working models.
Organisations are waking up to the relationship between people and the design of physical place. What are the key benefits of a more strategic approach for employers?
Unlike offices a few decades ago — a sea of desks or cubicles structured hierarchically — today we tailor our environments to the way we work. This is a key transformation of traditional workplaces and reflects a trend towards individualisation in society, at least in the West.
With concepts such as activity-based working, offices now offer dedicated, optimised areas for collaboration, focused work, informal communication, etc. to meet employees' individual needs. The individual consequently has the possibility of shaping his or her own space. Research shows that in modern work environments, people work more efficiently, are more satisfied and therefore more productive — a fundamental benefit for both employer and employee.
How are our work environments changing?
Digitalisation and technology are increasingly important to modern ways of working. Whether its mobile phones, laptops, new tools or tech-infrastructure, the way we rely on technology directly impacts the way we work and our work environments. These transformations lead to more global, interconnected, flexible and increasingly mobile work styles, while the need for dedicated physical spaces slowly disappears.
With the adoption of new working concepts — home office, mobile working, flexible hours and desk-sharing policies —, and with digitalisation and the right technological structures, work environments are becoming more transient. I take myself as an example; I work in three different locations on a regular basis, but am not assigned to any desk. It comes down to grabbing your laptop or your phone and working from anywhere. All you need is access to Wi-Fi.
Sounds straightforward.
It is — with the right planning and technology. Tools like Samsung DeX allow you to connect your phone to a screen and a keyboard, turning your device into a mobile hard drive — great for hot-desk working. At The Edge office building in Amsterdam, employees can customise their surroundings — for example by adjusting the temperature and light levels — look for colleagues or free desks via an app on their smartphones. Projects like this demonstrate the technological advances aimed at greater efficiency in the intelligent workplace.
Also at AECOM, our Strategy+ teams research on modern and more efficient ways of working and focus on the development of "the digital workplace" where technology, digitalization and modern work structures become one of the fundamental planning tools.
With growing technological advances and increased mobility, we have to incorporate individual needs to the planning of workspaces, making them more flexible, diverse and transient. From a design perspective, however, it is even more important to generate spaces with "human" identities, to create an almost home-like environment, where employees feel welcome working in the midst of constant movement. For example, there are offices with community spaces and lounges that resemble living rooms, power nap areas and table football where people can relax and regain productivity.
Can you expand such strategies beyond the workplace?
Yes. As technology develops, it becomes an even bigger part not only of our work but also our daily lives. The past two, three decades have slowly introduced a new era described as "network society" where our social, political, and economic structures interconnect through information technology, digital networks and communications – early observations studied by sociologists Jan van Dijk and Manuel Castells. I really recommend their literature.
And as part of globalisation, technology and networks influence our cities. The concept of "global cities" relies on the social, political and notably economic relationships and networks between cities. These relationships then shape our cities, our life and working styles. We see this by simply using apps to find our way around a city or to use public transport. This goes further by relying on technology to operate and develop our cities. Smart cities are increasingly omnipresent and are no longer just a concept but a fundamental reality of today's built environment. It is all interconnected, really.
Your PhD was on Chinese investment in African transport infrastructure. How will this influence the physical space of African cities?
It is already affecting the physical space quickly. I was lucky to document the construction phase of the first sub-Saharan light rail transit network in Addis Ababa, Ethiopia. It is mesmerising how in less than four years the entire city transformed its urban footprint due to the implementation of 36km-long railways.
Along with the city's master plan and the ambition to turn Addis Ababa into a modern city, following the Chinese model — a common desire many cities on the continent share —, entire neighbourhoods are wiped off the map to make way for high-rise office and retail buildings as well as modern apartment complexes. In addition to physically transforming space, implementing a modern transportation network is also transforming the mobility of the rapidly growing number of city inhabitants.
As the city sprawls, new modes of movement emerge, which fundamentally affect the essence of space. Most importantly, the ties that bind China and African nations are paving the way for a new global, political and economic shift, which will affect sectors beyond construction.
Tell us something surprising about yourself.
I guess I feel like a "child of globalisation" — my mother is from Ethiopia, my father is German. I, on the other hand, was born in the US and grew up in Munich and Addis Ababa. The exposure to such diverse countries and traditions awoke my interest in travelling and exploring new cultures, which led me to studying architecture and urban planning in Stuttgart and Tokyo, and researching China-Africa relations while based in the French part of Switzerland. After graduating, I crossed the so-called "Röstigraben" to Zurich; ironically that was the biggest culture shock I've ever experienced.