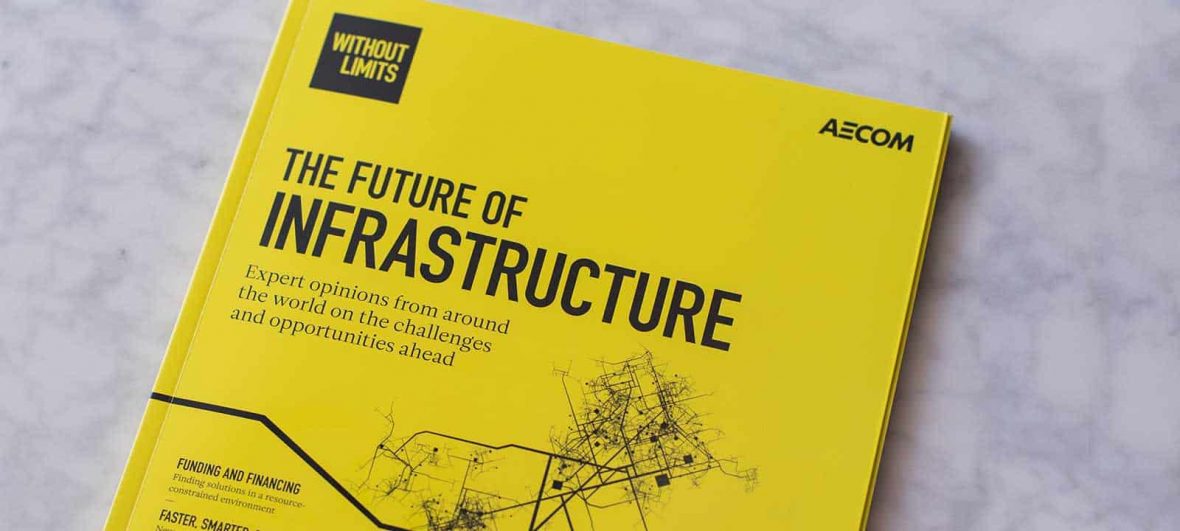 A new report by AECOM shows how the infrastructure industry is facing unprecedented challenges, and proposes ways to deliver infrastructure faster, smarter and better.
AECOM has released a global research report, The Future of Infrastructure, which harnesses the views of more than 500 industry decision-makers working in major organisations across North America, Europe and Asia-Pacific regions. With eight in 10 respondents agreeing this is a pivotal time for the industry, the report examines the problems, priorities and potential in delivering major infrastructure projects around the world.
"Infrastructure networks and systems around the globe are under considerable strain. Amid urbanisation, climate change and the dizzying pace of technological advances, just narrowing the gap that exists is no longer a sufficient goal," said Michael S. Burke, AECOM's chair and chief executive officer.
"Our report makes clear that by focusing the smartest minds, training and deploying more skilled workers, and leveraging new digital tools, we can come together to deliver a better future through infrastructure. The potential offered by high-quality infrastructure is transformative, and getting it right is everyone's business."
As governments around the world face a time of unprecedented complexity and transformation, The Future of Infrastructure report showcases how infrastructure development is complicated by rapid urbanisation, demographic change and the maturing of our digital age. Specifically, the report looks at the gap in funding and investment, the growing necessity for resilient infrastructure, the evolving workforce needs and how the sector must innovate at rapid speed.
Some of the notable findings include:

• Changes in legislation and innovative funding models are needed to remove obstacles and allow the public sector to better access private-sector financing. 90 per cent of respondents believe innovative funding models are effective at bridging the funding gap.


• Future proofing and protection to guard against cyber and physical attacks are essential for all existing networks and systems. 71 per cent of respondents say a major cyberattack or citywide transport disruption is probable in the near future.


• As we enter the fourth industrial revolution, the world of infrastructure needs to rethink project design and delivery. Connected expertise is the key to a seamless approach. 71 per cent believe that many of the traditional, tried-and-tested approaches to project management do not fit the demands of today's large, complex programs.
"We know that safe, secure and resilient infrastructure is critical to economic growth and social progress," added Mr. Burke. "The industry must embrace innovation and develop new ways to fund and deliver projects faster, smarter and better."
To read or download The Future of Infrastructure report, visit: infrastructure.aecom.com.