AECOM is providing clients with long-term PFAS management and treatment solutions having worked on over 200 PFAS projects globally and managed two of the largest precedent setting PFAS investigations in Australia.
What are PFAS?
Per- and Poly-Fluorinated Substances (PFAS) are chemicals that are resistant to heat, water and oil. They don't easily break down in the environment due to the way they were manufactured and have the ability to travel thousands of kilometres through the environment.Globally, PFAS were historically used within firefighting foams, like Aqueous Film Forming Foams (AFFF) on a range of facilities including airports, firefighting stations and industrial areas.
Use of PFAS

Why are PFAS a problem?
The worldwide historic use of PFAS has resulted in public and regulatory concerns due to the release of the chemicals into the environment and their persistence in humans and animals. Limited understanding of how PFAS impacts human health and the environment have made it the subject of ongoing research and media attention.
How can AECOM help?
AECOM has been helping organisations identify, manage and remediate PFAS contamination since it was identified as an emerging contaminant in the early 2000s.
We work with clients to reduce the risks presented from PFAS impacted sites and provide a carefully tailored program integrating our understanding of technical requirements, timeline imperatives, budget constraints, reputational risk, and legislative and industry requirements including the National Environment Protection Measure (NEPM).
Our services and solutions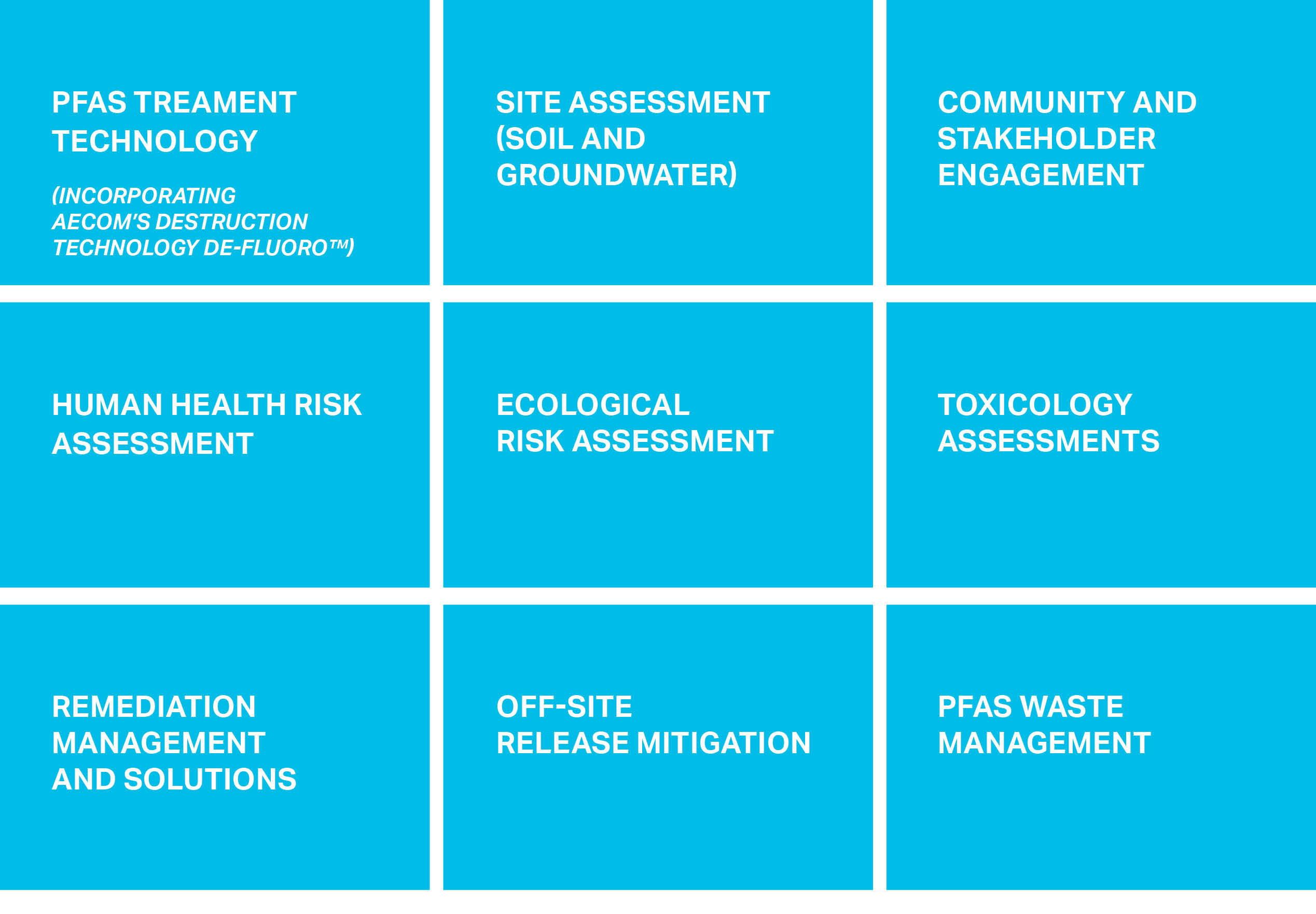 Case studies