Making the link: how major transit can unlock regional growth
Japan's High Speed Rail Network was built in stages.
By finding unique ways to fund and deliver key transit projects in Australia, our regional economies have the potential to flourish while playing a more significant role in accommodating population growth.
Some may think that the major population growth in our cities will leave our regional centres overlooked, but it actually positions regional hubs to play a larger role in providing affordable housing, amenities, and local jobs to fuel the national economy. Unlocking this potential hinges on providing high quality and reliable transport connections between our largest cities and existing hubs of economic activity.
Build it and they will come
Improved public transport linking regional centres to our largest cities offers multiple benefits.
If residents have better access to jobs, services and established networks of economic activity, regional centres can evolve into even more desirable places to live and work. New train stations will also create significant financial benefits for local businesses and property owners, increasing land value and attracting new visitors and consumers to an area.
Regional growth also provides benefits for workers in our largest cities, by providing more affordable housing for a diverse workforce, while providing an improved quality of life for many. It will also create attractive commuting options back to the city through the provision of high capacity, high speed transport connections. 
Staying modest
A way to achieve longer term, nation-building transit projects is to break down the larger projects into smaller, more achievable parts. By coordinating multiple stages of regional corridors we can achieve inter-city links progressively.
The long-proposed Melbourne to Sydney high speed rail could be achieved over time by initially focusing on the costs and benefits of first a Melbourne to Seymour, and a Sydney to Bowral fast rail links. By the time the full link between Melbourne and Sydney is completed, the positive effects of the smaller links would have already demonstrated their value to regional areas.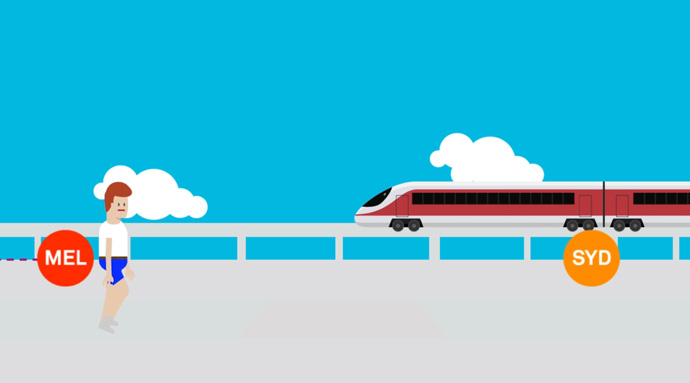 We illustrate AECOM's approach to city-shaping in our video, "Seeing More."
This would follow the example set by Japan's High Speed Rail network, which developed from a more modest initial stage that provided extended commuter catchments to Tokyo and Osaka.
Infrastructure that pays its own way
A new approach to infrastructure funding is required in Australia to enable these long term nation-building projects – and to change the often volatile relationship that large projects have with electoral cycles. A staged approach lends itself to substantial funding of these types of projects through value capture mechanisms that capitalise on increased commercial and residential densities created by virtue of significantly increasing access to metropolitan centres. In some ways, it follows traditional methods of realising transit infrastructure whereby a project is part-funded by those who directly benefit from its creation. The recently published Value Capture Roadmap (AECOM/Consult Australia) argues that a well-conceived and managed value capture program could contribute between 10% and 30% of infrastructure costs from a defined improvement area.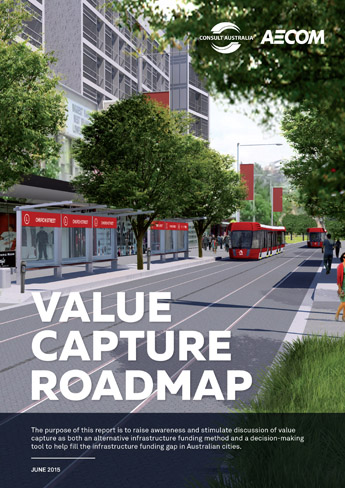 The Value Capture Roadmap report positions value capture as an alternative infrastructure funding method and a decision-making tool to help fill the infrastructure defining gap in Australian cities.
London's Crossrail project, a $29.6 billion extension to the commuter rail network, for example, is being partially funded by a two per cent Business Rate Supplement on non-residential properties. The supplement (which is locked in for 25-30 years until the project costs are fully repaid) is contributing $7.6 billion (26%) of the project's cost.
Investing in a vision
By making the development of high quality transport a priority, we are investing in our future. By taking a somewhat more modest and patient approach to funding and delivering these essential connections, we can realise the largest of transit projects in Australia. Our challenge is to stay the course over many years through a staged approach, which over time create sophisticated networks that are worthy, valuable and beneficial in their own right.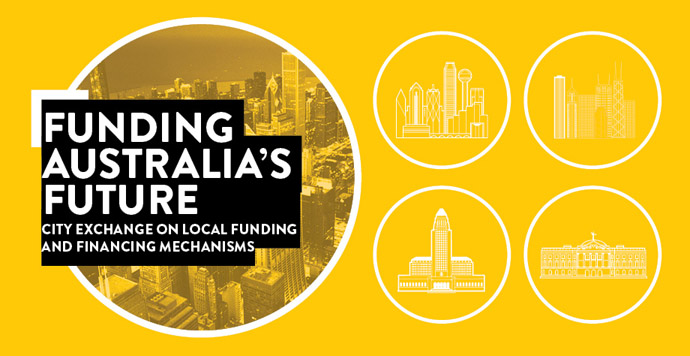 The NSW Government must modernise governance arrangements, introduce promised funding and financing reforms, and create local business improvement districts to deliver practical urban renewal and infrastructure investments to Australia's cities, a new report finds.
Read more at aecom.com/seeingmore and continue the conversation online #seeingmore

Joe Langley (Joe.Langley@aecom.com) is a Technical Director in Infrastructure Advisory at AECOM, based in Sydney, and is the author of the recently published Value Capture Roadmap which was developed in conjunction with Consult Australia.

Zac Cvitkovic (Zac.Cvitkovic@aecom.com) is a Principal Urban Designer at AECOM, based in Melbourne.
Join the Australian Urbanist LinkedIn group. The Australian Urbanist forum provides members with the tools and knowledge necessary to think creatively about planning, funding and delivering world-class, city-shaping initiatives.