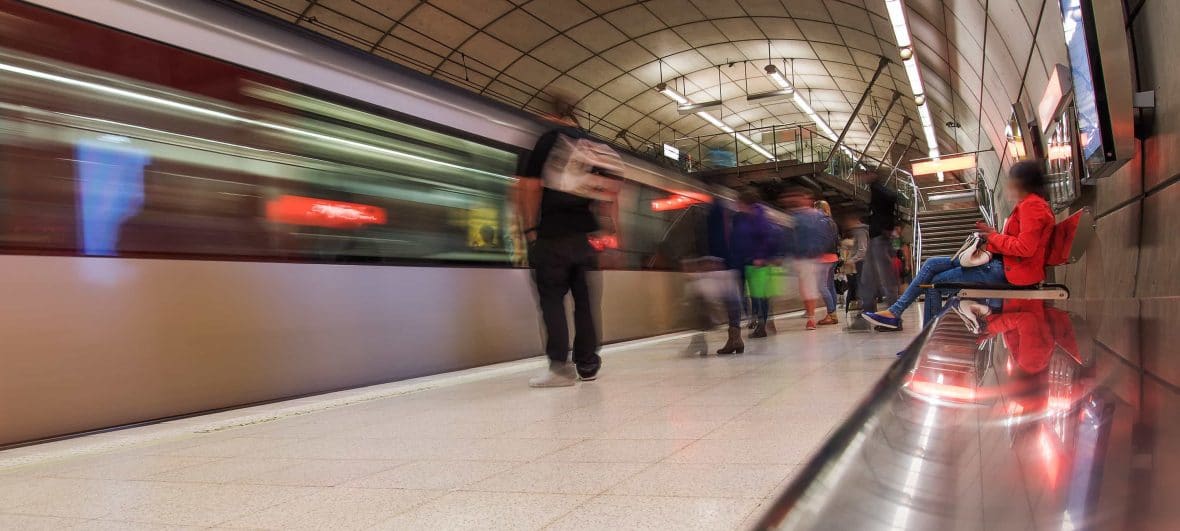 Many cities are embracing high-speed rail (HSR). It has changed the way we travel between cities, allowing us to get to places faster and more comfortably. However, making it available to people in dense urban areas poses big technical, legal and economic challenges.
In 2002, AECOM responded to a tender released by Spain's Administrator of Railway Infrastructures (Adif) to adapt a railway corridor in Barcelona into one that could accommodate HSR travelling to and from France. With works nearing completion, the project stands as an excellent example of how to negotiate the difficulties experienced by similar infrastructure developments.
A fine line
Cities are congested, overcrowded and noisy. They have masses of existing infrastructure, facilities and utilities. A lot of it hides underground and, similar to our bones, muscles and joints, comprises a complex system of interdependent parts. This makes modifying a city's current infrastructure to enable it to accommodate HSR tricky. Choosing what to adapt, or what to create, needs proper consideration, research and analysis.
The first step, said Project Manager Fernando Mesa Ortega, is choosing the right location for a central station, and then identifying rail corridors that would enable HSR trains to reach them. In the case of Barcelona, it already boasts Sant station and an accompanying corridor that enables it to receive HSR trains running to and from Madrid.
The new HSR route to France required the upgrade of an existing corridor in the city's La Sagrera district. A 4.2km trench that split the neighbourhoods of Sant Martí and Sant Andreu, it accommodated two commuter lines, and long distance and freight trains. It also presented Fernando and fellow Project Manager Miguel Gener with a unique opportunity to upgrade the corridor while simultaneously improving the quality of life of the nearby communities.
"To hide the infrastructure and cut the amount of noise produced by passing trains, we put a concrete slab over the top of the corridor to create a cut-and-cover tunnel," said Fernando. "The slab provided the base for a new 200,000m² park that links the two neighbourhoods and provides recreational green spaces for residents."
Minimising disruption
Adapting existing rail corridors to enable them to accommodate HSR can disrupt current routes and interrupt people's travel between work and home. To keep trains running on the route while upgrading the infrastructure, the team reduced the number of operational tracks on the existing lines and built additional temporary tracks to Sant Andreu station.
New infrastructure as huge as HSR also requires a lot of resources, complex construction sites, and specialist heavy-duty machinery and vehicles. In cities with tightly packed commercial buildings and residential housing, this combination can pose problems and be inconvenient for surrounding communities and businesses.
To minimise the size of the construction site, Adif took over old buildings owned by the train operator as headquarters during the construction stage, and used mobile facilities and barracks along the site. "We also put up barriers to shield residents from noise, and used Mass-Spring Systems to minimise vibrations below the new HSR superstructure," Fernando added.
Public and political support
Projects like the La Sagrera development require engineers to relocate utilities. Moving assets such as high-voltage transmission lines and gas and sewage pipes can produce big headaches and delays, so working with utility companies early is critical to the success of the project.
Equally crucial is engaging with the public. "People generally don't mind changing their daily routine if they are aware of what is happening. What's annoying and unacceptable is finding that your bus stop has vanished because of construction works," said Fernando.
The Adif and construction supervision team met with neighbourhood associations, communicated possible disturbances and suggested travel alternatives ahead of time to help people get around. Fernando added: "We need to keep them informed about what's going on and how it will impact on their daily lives. The stages of construction are difficult and the more knowledge they have the better they can manage disturbances."
Ultimately, however, HSR can never be a success without support from local and national governments. The successful development of HSR in Spain has involved local, regional and national authorities, something that Fernando puts down to the long-term commitment of Spanish politicians, regardless of which party is in government.
"The first HSR line in Spain opened in 1992," explains Fernando. "Today, the overall HSR network spans about 3,200km. It's hard to imagine this long-term development happening if plans were blocked every four years because of different parties entering government."