SAME Joint Engineer Training Conference
May 2-4, 2023

AECOM is a proud titanium sponsor of the 2023 Joint Engineer Training Conference, an educational and networking forum focused on the Society of American Military Engineers' (SAME's) mission "to lead collaborative efforts to identify and resolve national security infrastructure-related challenges." We're excited to visit San Antonio, Texas to meet in-person with attendees from the military, public, private, and academic sectors to discuss all things innovation! We invite you to chat with us at booth #425 and don't miss seeing our industry experts in action during the technical sessions listed below.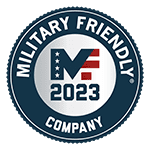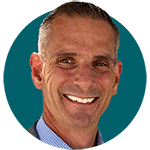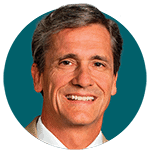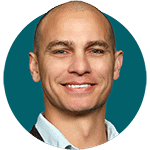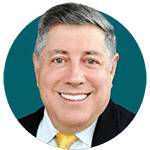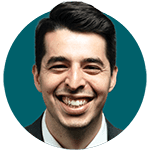 AECOM has proudly supported the DOD mission for more than 100 years.
Click the images below to learn more about our capabilities across all federal sectors:
AECOM's Blount honored with SAME Industry Government Engagement Award
During the 2023 SAME Society Ball and Awards Gala, Mike Blount, PE, LEED AP, F.SAME, CEC USN (Ret.), our U.S. Navy Client Account Manager out of the Jacksonville, Florida office, was presented with SAME's Industry-Government Engagement (IGE) - Individual Award. This recognition is given to a Society member who has demonstrated excellence and outstanding leadership in support of solving a challenge impacting the interface between industry and government.
In 2021, after SAME appointed Mike to be the champion for their IGE project related to the Contractor Performance Assessment Reporting System (CPARS), he quickly assembled a team of government and industry leaders to address the system's challenges. Through Mike's leadership and the team's steadfast work to investigate the use of CPARS, identify gaps and inconsistencies within the process, and provide proposed reforms, the issue gained the full support of SAME's Executive Advisory Group.
CPARS, a longstanding process that government agencies use to rate and report contractor performance, remains a critical component in awarding federal contracts. Throughout the years, however, a growing undercurrent of dissatisfaction among contractors raised issues about CPARS inconsistencies and the lack of collaboration within the process.
"SAME recognized the need for improvement," said Mike, noting that dispute is inevitable anytime one person is evaluating another. "We are working to make it better one small step at a time."
While SAME honored Mike for his leadership in CPARS reform efforts, he was quick to deflect any sole credit for the work at hand. "Our IGE team—with members from USACE, NAVFAC, Air Force, Veterans Affairs, and private industry—has spent a considerable amount of time discussing, evaluating, and developing factors for drafting a CPARS," he said. "It's been a great effort by the entire team, and they all deserve the award."
Mike has been a SAME member since 1983. He was inducted into SAME's Academy of Fellows in 2012, and served as SAME's National President in 2016.
AECOM's Riggs honored with SAME Tudor Medal
During the 2023 SAME Society Ball and Awards Gala, Matt Riggs, PE, PMP, who manages building design and master planning projects out of AECOM's Colorado Springs office, was presented with SAME's Ralph A. Tudor Medal. This distinction is awarded to a Society member under the age of 40 who has demonstrated outstanding leadership and contributions to the field of engineering and related disciplines.
"The Tudor Medal is a well-deserved recognition of Matt's early and significant impact," says AECOM Vice President and former SAME President Mark Handley. Mark describes the talented civil engineer as "an inclusive leader" that "embodies" collaboration.
AECOM Design Principal Aaron Harcek was also quick to endorse Matt. "[H]e brings positivity and energy to every project he's engaged on," adding that his background has "given him a great foundation and understanding" for this type of work.
As a West Point graduate, Matt says he enjoys tackling large architecture projects as a multi-disciplinary project manager, but he's especially thankful for his work on two iconic U.S. Air Force Academy (USAFA) projects—the historic McDermott Library and the new Space Education Center.
"I'm genuinely grateful to be part of AECOM's team serving the USAFA," said Matt. "Working on these historically significant buildings—efforts that contribute to the mission of inspiring cadets through our building design—is an incredibly satisfying opportunity."
Matt knows his work isn't done in a vacuum, however; and that collaborative spirit and positivity he's revered for, shines through when he's asked about what this award means to him.
"It reminds me of the importance of recognizing my colleagues," says Matt. He believes that leading with gratitude can be a simple yet effective motivator. "The profound impact of recognition can inspire someone for a lifetime and motivate all of us to continue contributing to the massive challenges our industry tackles."
Matt has been a member of SAME since high school when he attended the Society's STEM program in 2008. He's currently active with the Pikes Peak Post, and has served as their treasurer since 2021.
AECOM partners with nonprofit Service Dogs, Inc.
For JETC this year, AECOM was pleased to share our booth with local Texas organization Service Dogs, Inc., a women-led nonprofit that trains and provides service dogs at no cost to wounded veterans, first responders, and others living with disabilities. 
Started in 1988 by Sheri Soltes, she and her team have spent the last 35 years transforming thousands of stray dogs into stars that provide a variety of assistive behaviors. Their dogs are capable of alerting hearing-impaired partners to sounds, retrieving objects for partners with mobility related disabilities, helping abused children find their voice in court, building resiliency in first responders, and more.
If you'd like to join us in donating to this incredible organization, there's still time! Visit https://givebutter.com/aecomsdi.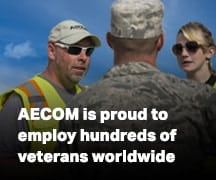 We're Hiring!
With an expanding federal portfolio, we're always looking for candidates ready to deliver a better
world on our high-performing team. Explore the opportunities: aecom.com/careers