Unlocking opportunity
for everyone
SAME Small Business Conference
November 1-3, 2023
The success of small businesses is more important than ever and we know unlocking opportunity for everyone means successful outcomes for all. That's why AECOM is a longtime sponsor of the Society of American Military Engineers' (SAME) Small Business Conference, a market research, educational, and networking forum for the federal architecture, engineering, construction, and facility management industries. We're looking forward to connecting with you in-person at SBC Booth 851 and online at our virtual booth. Also, be sure to check out the educational sessions featuring our industry leaders.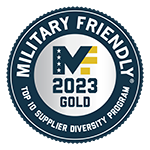 ---
AECOM Sessions
Wednesday, Nov. 1
Leveraging Market Research as
a Service to Crack the GSA Code
AECOM Speaker:
Michael Reign
3:00 – 4:00 pm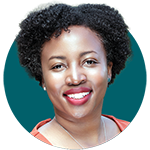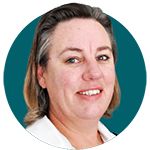 Thursday, Nov. 2
Unlocking Artificial Intelligence's
Potential for Your Proposals
AECOM Speaker: Uniqueka Walcott
AECOM Moderator: Kerryn Murray
2:00 – 3:00 pm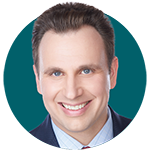 Friday, Nov. 3
Growing Your Business through
Targeted Subcontracting
AECOM Speaker:
Shawn Ralston
9:00 – 10:00 am


---
AECOM Expertise
AECOM has proudly supported the DOD mission for more than 100 years.
Click the images below to learn more about our capabilities across all federal sectors:
---
SBC News
Shawn Ralston named SAME's 2022 Small Business Advocate of the Year
Congratulations to AECOM Small Business Program Manager Shawn Ralston, recipient of the Society of American Military Engineers' 2022 Small Business Advocate of the Year Award for Excellence in Supporting Federal Programs. He received this recognition last year at the organization's Small Business Conference in Nashville, Tennessee.
Shawn has been committed to the growth of small businesses throughout his career and continues to ensure AECOM stands as an industry leader in small business initiatives. By successfully pairing the talents of small and diverse firms with client needs, he has shaped the company's award-winning federal small business program into what it is today.
"I get to help small companies grow their business by connecting them with the work AECOM is doing," says Shawn. "This is one of the most rewarding aspects of my job, because it's a growth opportunity for everyone. I truly believe supporting small businesses is the right thing to do."
AECOM partners with nonprofit Service Dogs, Inc.
AECOM is pleased to once again share our booth with local Texas organization Service Dogs, Inc., a women-led nonprofit that trains and provides service dogs at no cost to wounded veterans, first responders, and others living with disabilities.
After starting the organization in 1988, Sheri Soltes and her team have spent the last 35 years transforming thousands of stray dogs into stars that provide a variety of assistive behaviors. Their dogs are capable of alerting hearing-impaired partners to sounds, retrieving objects for partners with mobility related disabilities, helping abused children find their voice in court, building resiliency in first responders, and more.
If you'd like to join us in supporting this amazing cause, please stop by SBC booth 851 or visit https://givebutter.com/aecomsdi.
We're Hiring!
With an expanding federal portfolio, we're always looking for candidates ready to deliver a better world on our high-performing team. Explore the opportunities: aecom.com/careers
Connect with Us