SAME Small Business Conference
November 2-4, 2022

The success of small businesses is more important than ever and we know unlocking opportunity for everyone means successful outcomes for all. That's why AECOM is a longtime sponsor of the Society of American Military Engineers' (SAME) Small Business Conference, a market research, educational, and networking forum for the federal architecture, engineering, construction, and facility management industries. We're looking forward to connecting with you in-person at SBC Booth 516 and online at our virtual booth. Also, be sure to check out the educational sessions featuring our industry leaders.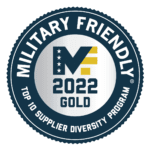 Wednesday, Nov 2
Listening Session with USACE (Invitation Only)
AECOM Participant:
Mark Handley
4:00 - 5:30 p.m. CDT


>> Connect with us at SBC booth 516 <<
AECOM has proudly supported the DOD mission for more than 100 years.
Click the images below to learn more about our capabilities across all federal sectors:
Shawn Ralston named SAME's 2022 Small Business Advocate of the Year
Congratulations to AECOM Small Business Program Manager Shawn Ralston, recipient of the Society of American Military Engineers' 2022 Small Business Advocate of the Year Award for Excellence in Supporting Federal Programs. He was honored with this recognition at the organization's Small Business Conference in Nashville, Tennessee.
Shawn has been committed to the growth of small businesses throughout his career and continues to ensure AECOM stands as an industry leader in small business initiatives. By successfully pairing the talents of small and diverse firms with client needs, he has shaped the company's award-winning federal small business program into what it is today.
"I get to help small companies grow their business by connecting them with the work AECOM is doing," says Shawn. "This is one of the most rewarding aspects of my job, because it's a growth opportunity for everyone. I truly believe supporting small businesses is the right thing to do."
AECOM partners with Second Chance K9 for SBC
For SBC this year, AECOM is proud to partner with Second Chance K9, a non-profit organization based in Nashville that helps veterans coping with post-traumatic stress disorder (PTSD) and/or traumatic brain injury.
Second Chance K9 was started in 2019 by veteran and special forces dog handler Travis Hall after he retired from military service and realized the life-changing impact of his military working dog, Bear.
"I didn't realize it at the time, but that dog changed my life," said Hall, who then set out to honor Bear's life by creating the charity. Hall and his team of trainers rescue specific breeds of dogs from all over the U.S. They rehabilitate and train them to be ADA-recognized service animals to veterans in need. To date, the organization has trained and donated more than 30 dogs to the veteran community.
"Sharing our booth with this incredible organization not only brings a little four-legged excitement to the exhibit hall," says AECOM Executive Karl Jensen, "it also shines a light on important issues impacting the veteran community."
To learn more about how you can support Second Chance K9, stop by AECOM booth 516 to meet some of their amazing service dogs and handlers or visit secondchanceK9.com.
We're Hiring!
With an expanding federal portfolio, we're always looking for candidates ready to deliver a better world on our high-performing team. Explore the opportunities: aecom.com/careers