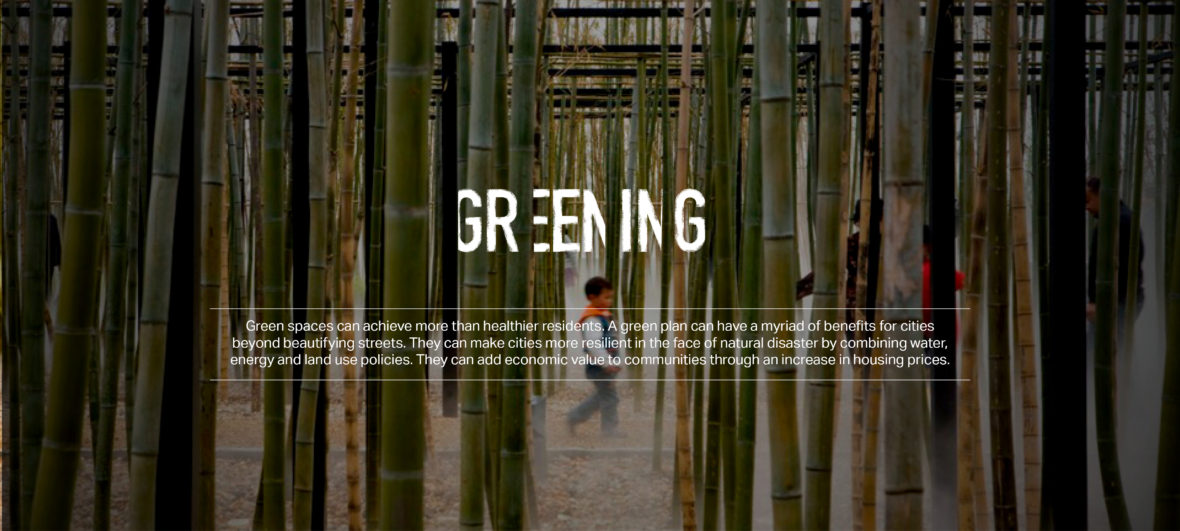 Green Infrastructure: a vital step to brilliant Australian cities
Trees and parks have the potential to transform the quality of life in Australian cities, but remain vastly undervalued.
The number of residents in Australian cities is forecast to boom in the next few decades, with Sydney's population expected to nearly double by 2056.[1] Population growth will increase demand for housing and jobs, and will place enormous pressure on health systems and transport. Energy consumption will increase as temperatures rise due to climate change.[2] As our cities become increasingly crowded, there will be less space for the trees, parks and the other photosynthetic elements we call green infrastructure.
---
Money can grow on trees. An increased tree canopy could boost property value by $50,000?

---
Green infrastructure will be critical to alleviate these pressures. Trees filter air pollution, enhancing our quality of life. They shield buildings from the sun and provide shade for cyclists and walkers. Trees transform urban developments by making them more appealing places to work and raise families.
But we often treat green infrastructure as a cost, not an opportunity to improve the liveability of our cities. Australian regulations and business models don't encourage our transport authorities, energy companies, councils, developers and residents to recognise street trees as essential infrastructure. These organisations focus on concerns about litigation, operating costs and engineering problems, without fully appreciating the value green infrastructure provides to our cities.
We can remedy this by better understanding the many benefits and costs of green infrastructure in our cities. By comparing the costs and benefits, stakeholders can make more effective decisions about green infrastructure. They can do this using new valuation frameworks, including the insights in this report.
AECOM's research deals primarily with street trees because they are the green infrastructure that conflicts most with other infrastructure in our cities. But many of the observations in this report also apply to other forms of green infrastructure.
Our research focuses on three Sydney suburbs, where we conservatively estimate that a 10 percent increase in the leaf canopy of street trees can increase the value of properties by an average of $49,000.
To enjoy all these benefits, we need to treat trees, parks and other natural elements like any other vital infrastructure and comprehensively account for their costs and benefits. Then we need to adjust our regulations and operating procedures accordingly.
For all the steps needed to optimise green infrastructure read the report now.
Authors
James Rosenwax, Market Sector Director- Cities
[1] Greater Sydney Commission, Towards our Greater Sydney 2056, 21 November 2016, www.greater.sydney/towards-our-greater-sydney-2056
[2] AECOM, Economic Assessment of the Urban Heat Island Effect, prepared for The City of Melbourne, 2012, www.melbourne.vic.gov.au/SiteCollectionDocuments/eco-assessment-of-urban-heat-island-effect.pdf
To learn about the other critical elements and how they integrate to create a brilliant city, click on the icons below.