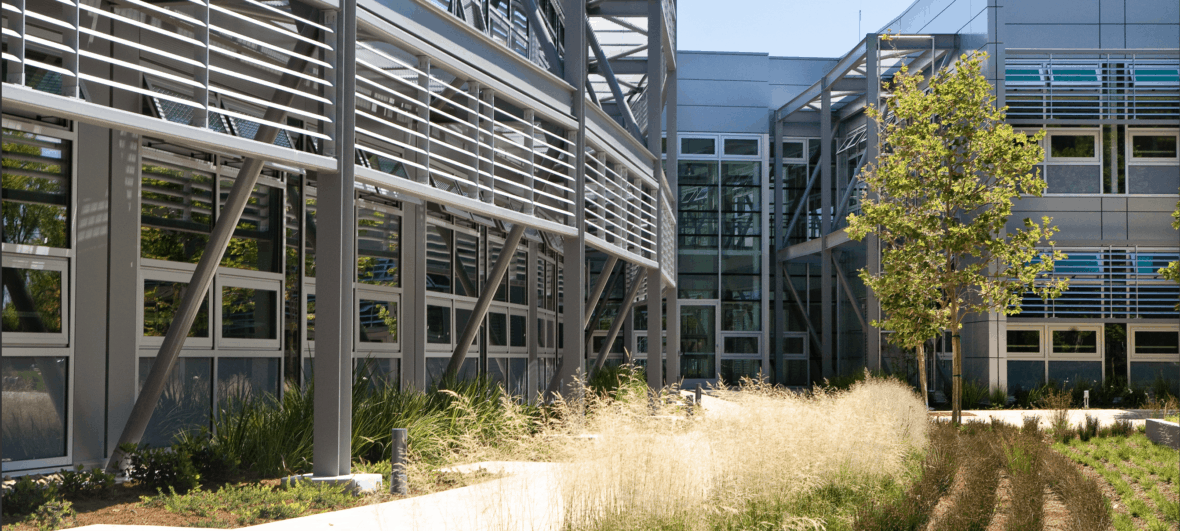 Mountain View, California
AECOM developed NASA's first ever agency-wide decision-making framework to guide to energy investments aimed at reducing energy use intensity and consumption and increasing renewable electric generation. This effort provides a portfolio-level roadmap for NASA leadership toward meeting a 25 percent energy intensity reduction and a 25 percent renewable energy component by the year 2025.
A top-down energy assessment that examined NASA's current energy baseline and performance and projected energy consumption, followed by the application of AECOM's Sustainable Systems Integration Methodology™ (SSIM) modeling platform (a precursor to Rosetta), facilitated the identification of energy strategies at the facility level that offer the best energy reduction potential and highest cost savings for the agency as a whole.
Working with NASA Headquarters, AECOM developed eight distinct future energy scenarios to explore a range of outcomes and cost implications. A preferred scenario was identified that achieves a 23.7 percent reduction in energy intensity by 2025 and a cost savings of $162.1million between FY2015 and FY2025. The investment plan identifies almost 2,000 individual ECMs that affect more than 600 facilities across the portfolio. Various procurement options were explored for the preferred scenario including how best to leverage appropriated funds and third-party financing. The plan sets forth a guide for year-by-year implementation by project type and includes several recommended strategies to strengthen NASA's overall energy management program.
Additional Case Studies:
U.S. Air Force Resilient Energy Planning
Guam Joint Military Master Plan and Sustainability
Los Angeles Community College District, Measurement and Demand Response
ComEd Microgrid and Smart City Support
University of Colorado Anschutz Medical Campus Bundled Energy Projects