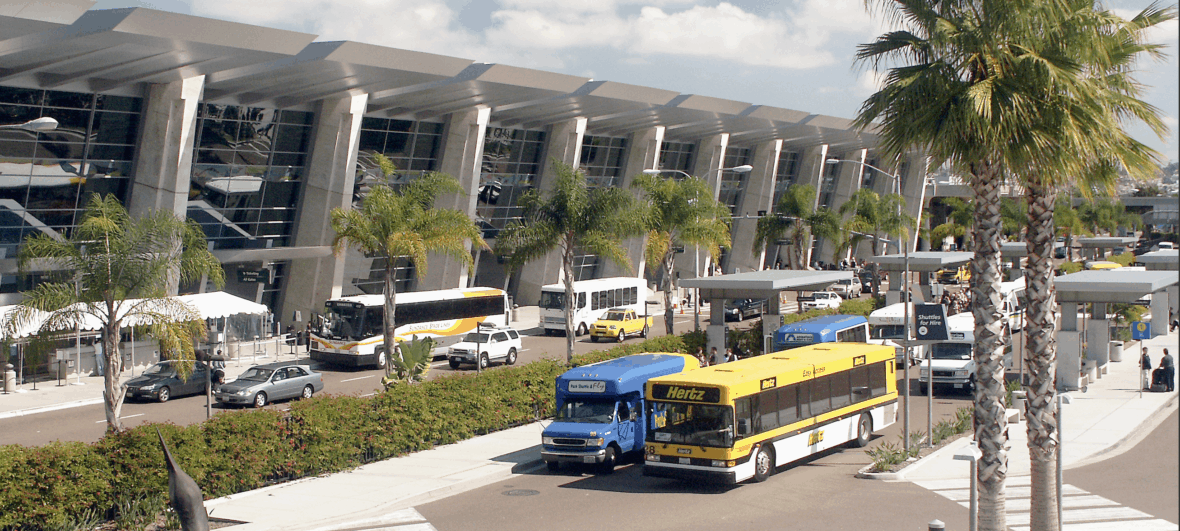 San Diego, California
To maintain San Diego County Regional Airport Authority's (SDRAA) leadership amongst the global airport community in sustainability and energy performance, SDRAA engaged AECOM to lead the development of an airport strategic energy plan. The Strategic Energy Plan (STEP) establishes the airport's approach to being a world‐class thought leader in the provision of cost-effective energy resiliency strategies that are environmentally responsible and fully aligned with airport operation and development.
The STEP provides a framework for developing energy-efficient and carbon-neutral airport facilities. It establishes long-term goals and strategies for best utilizing energy and conservation practices while aligning with the Airport Development Plan and Capital Improvement Plan's vision. These goals will ultimately allow the airport to establish more dependable energy sources while offsetting GHG emissions.
The STEP addresses key issues of energy efficiency and conservation; on-site energy generation and storage; enhanced monitoring of key energy metrics; and mechanisms through which to actively engage the broad spectrum of airport stakeholders. The plan presents an integrated approach that will enable the airport to grow its operations while protecting the San Diego region's limited resources.
The resultant plan contains an action-focused roadmap leading to 30% energy cost reduction, 66% reduction in on-site GHG emissions, and ability to reduce reliance on grid energy by 70%. $15 million in capital cost savings were achieved.
Additional Case Studies:
U.S. Air Force Resilient Energy Planning
Guam Joint Military Master Plan and Sustainability
Fort Carson, Energy Savings Performance Contract
University of California Merced, P3 Advisor Services
Los Angeles Community College District, Measurement and Demand Response
ComEd Microgrid and Smart City Support
University of Colorado Anschutz Medical Campus Bundled Energy Projects