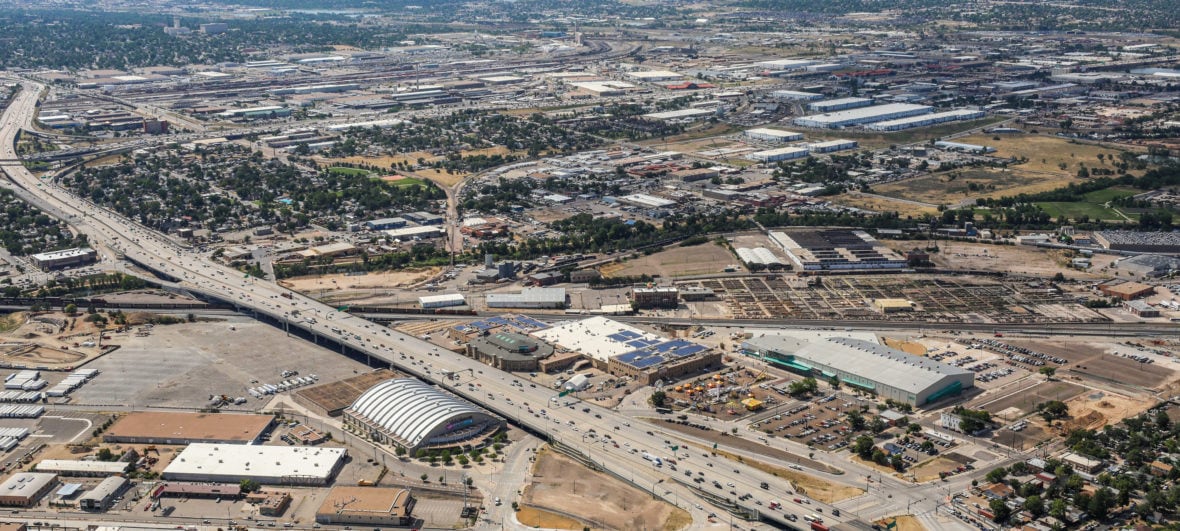 Denver, Colorado
The National Western Center (NWC) — in the heart of Denver — will be undergoing significant revitalization in the coming years. AECOM, and partners Saunders and Enwave, have been selected by the City of Denver to become the official campus energy partner of the NWC. The NWC has set a long-term goal of becoming a net-zero energy campus, where energy consumption would be completely offset by renewable onsite energy production annually. AECOM and partners will deliver district and renewable energy solutions while also being responsible for the long-term operation and maintenance of NWC energy systems.
The current energy concept features a sewer heat recovery system to transfer heat between the Delgany sewer main and an ambient campus wide piping distribution loop as well as a solar photo-voltaic (PV) system located on the rooftops of campus buildings. Site utility upgrades will see the demolition and replacement of sewer, natural gas, heating, cooling, electrical and abandoned infrastructure as they are discovered under this historic site.
AECOM is providing the campus energy plant design as well as campus utility and infrastructure placement to each building. The campus utilities have been designed to meet the future build-out of the campus, with phased connections; each site building will be constructed independently under their own project schedule and connected to the campus systems in turn.
Additional Case Studies:
U.S. Air Force Resilient Energy Planning
San Diego International Airport Strategic Energy Plan
Guam Joint Military Master Plan and Sustainability
Fort Carson, Energy Savings Performance Contract
University of California Merced, P3 Advisor Services
Los Angeles Community College District, Measurement and Demand Response
ComEd Microgrid and Smart City Support
University of Colorado Anschutz Medical Campus Bundled Energy Projects